Fitton Field
Worcester, MA
Fitton Field is a very old site for baseball, the first stadium having been built there in 1905. The ballpark was only used for college until 2005 when the stadium was rebuilt and the independent Worcester Tornadoes of the Can-Am League moved in to share the field with Holy Cross University.
It's a very simple ballpark, but a nice one. An uncovered grandstand wraps around the field to a point just beyond the bases. A concourse at the top of the seats is home to some basic, but tasty concessions. It's really a perfectly sized, intimate setting for independent baseball.
I don't know anything about baseball economics, but it seems to me that a small park, sharing use (and expenses) with a university is a good business model for independent ball. But what do I know? The game we went to was well attended and that's always good to see. Sadly, the Tornadoes did not last, playing from 2005 thru 2012, although they did win the league championship in their inaugural season. The stadium now hosts the Worcester Bravehearts of the Futures Collegiate Baseball League in addition to Holy Cross University baseball.
One of the cool visual features of the ballpark is the football stadium beyond the right field fence. It's a great, big concrete thing, the open end facing the little ballpark. We were so taken with it that we returned in the fall to see a Holy Cross football game. I never saw the original Fitton Field, but the new one seems a worthy successor. I like it.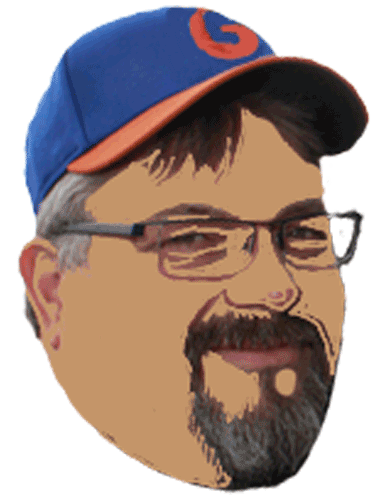 Gary says...
"Thanks to Brendon, the friendly gentleman who was working on the adjacent football field's grounds, I was allowed to peruse the ballpark in late August 2021. The current home to the Futures Collegiate Baseball League Worcester Bravehearts and Holy Cross baseball, I found the field to be superb condition. I also liked the minigolf course located under the grandstands to entertain bored children and hobbits!"