Bricktown Ballpark
Oklahoma City, OK
In 1998, Oklahoma City's 89ers left the friendly confines of All Sports Stadium after 36 years for the new Southwestern Bell Bricktown Ballpark. The team also changed its name and team colors to the Oklahoma RedHawks in honor of the red-tailed hawks that are often seen in the area. The new ballpark was the main feature in a new entertainment district just east of downtown Oklahoma City, in an area that was formerly a major warehouse district in its heyday. The other main attraction in the district would be the Bricktown Canal, a man-made river that flowed past restaurants, bars, a movie theater and shopping.
Thousands of bricks make up the exterior of the ballpark and a 7-foot bronze statue of Mickey Mantle greets fans at the third base entrance. Mantle was a native of Oklahoma and is the most famous major leaguer to come out of the state. As a result, the ballpark is located on the aptly-named Mickey Mantle Drive. The park features a cool all-brick batters eye and an eye-catching scoreboard that seemed much too nice for the minor leagues at the time. The entire outfield berm is available for grass seating, which makes the entire park welcoming, allowing fans to walk completely around and enjoy from all angles.
With two levels of seating from foul pole to foul pole and a huge luxury box and press area, fans can easily pay to sit in the air-conditioned boxes to get out of the oppressive Oklahoma summer heat. When I attended the game here in 1999, none of the other buildings were yet built, but it certainly looked like Bricktown was going to be the place to be in OKC, one of many towns that were revitalizing abandoned areas of their city in the late 1990's.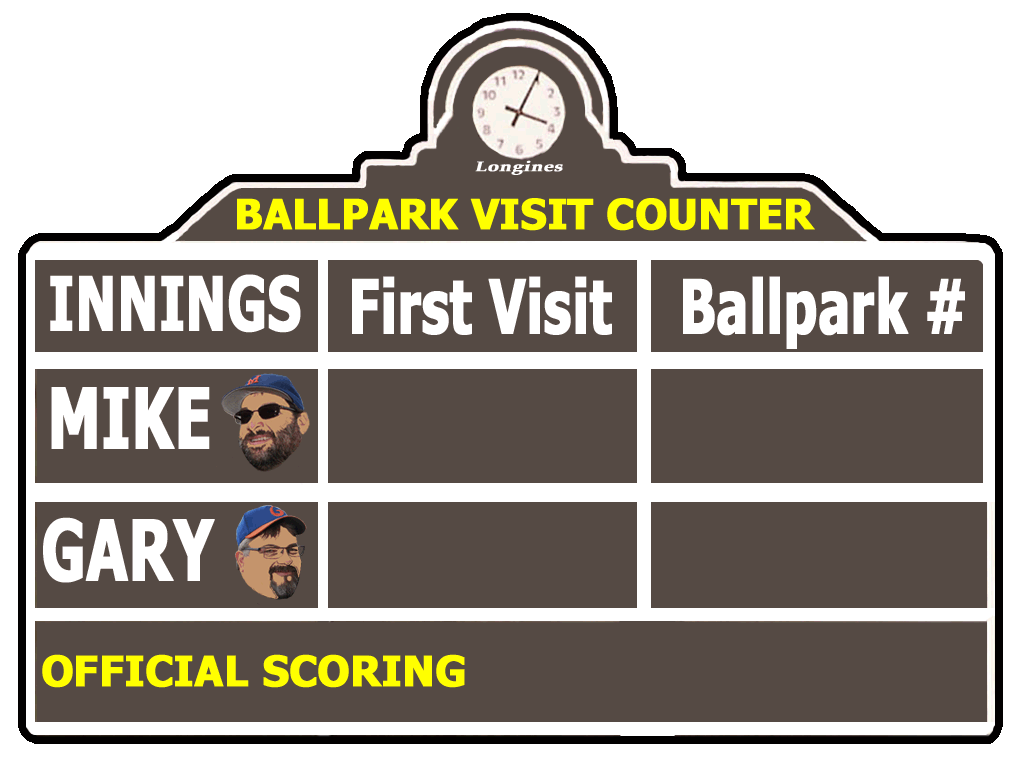 Mike says...
"I really liked Bricktown Ballpark. It felt Big League, a proud facility to represent the state capitol. The one thing that detracted from the experience was the upper deck down the right field line, which had been stripped of seats down to the bare concrete and covered in large advertising banners. In an otherwise sparkling stadium, this area looked uncharacteristically derelict."
Here are some updated photos from Mike's visit to Bricktown Ballpark in 2022.