Damaschke Field
Oneonta, NY
Damaschke Field is the home of the Oneonta Outlaws of the Perfect Game Collegiate Baseball League. The stadium previously hosted various minor league teams, most recently the Oneonta Tigers of the NY-Penn League. In the fall of 2019, the existing structures and grandstands of Damaschke Field were torn down, to be rebuilt over the course of two seasons. A new ballpark will rise, but the days of the original Damaschke Field are over. This review was written in 2001...
Luck was with me when I stopped in Oneonta during a drive through Central New York State. The Tigers were out of town, but I went by the stadium anyway. It turns out I managed to get there during the 15 minutes that the gates were open. The groundskeeper was watering the infield and said I could take pictures until he was ready to lock up, which turned out to be about five minutes. What you see here are the fruits of five minutes frantic scrambling and snapping.
Ballpark people whose opinion I greatly respect tell me that Damaschke Field is a great place to see a ballgame. It certainly is a wonderful setting in a nice little town. The stadium is in a large public park with lovely mountain views all around. I can't speak for the in-game atmosphere, but I am told it is classic, old-time, small town baseball.
As for the ballpark itself, it could use a bit of work. The left field bleachers appear to be shiny and new, but the rest looks like it might topple over in a stiff wind. The small covered grandstand behind home plate is dingy and dark and encased in a chain link cage that must make for terrible visibility when trying to watch the game. Between the chain link and the poles crisscrossing in front, how can you see the ball?
The 1st base bleachers are in sad shape. Warped boards are a hazard, paint chips off at the touch, and the metal railings are rusty. Damaschke Field is an old, small town minor league ballpark in a wonderful setting. With a little work, a lot of paint, and some common sense (swap the chain link for a net, for heaven's sake!) this place could be a jewel in upstate New York.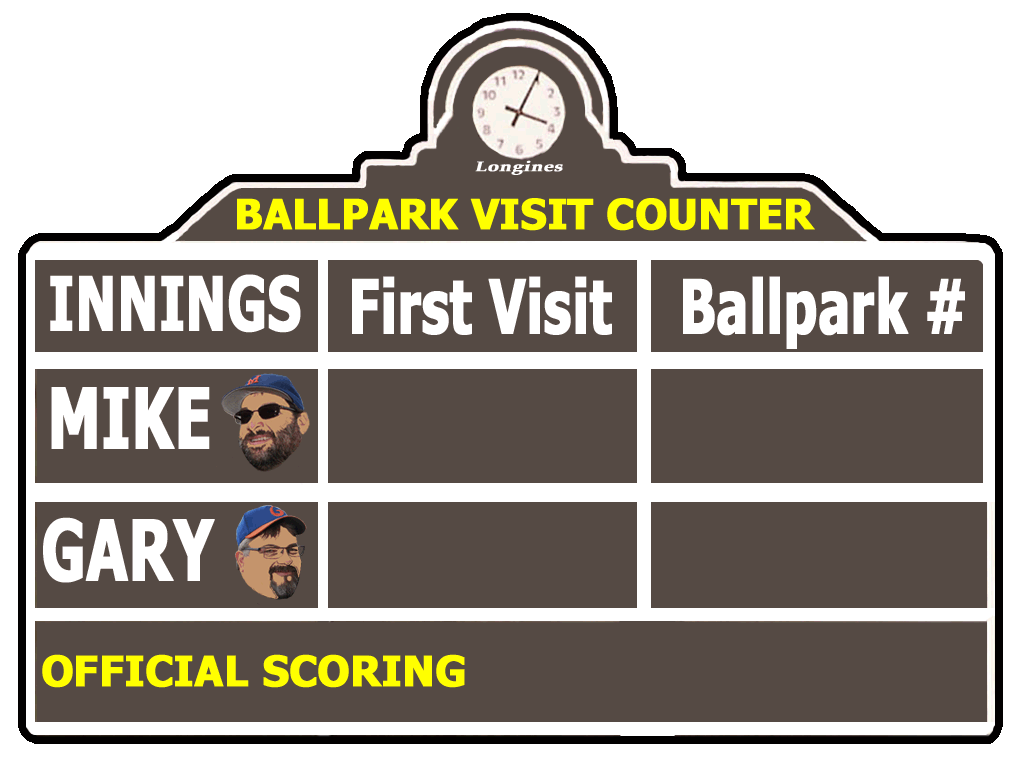 Twenty years after I dropped in on Damaschke Field, I paid another visit. The gets were locked, but I could see through the fences. What I found was even less of a ballpark than had been there in 2001. The old grandstand behind home plate had been torn down, replaced by... nothing... empty space. The "press box" was a small covered platform raised up to see over the 1st base dugout. Two sets of basic seating ran down both lines and that was all. No charm, no character, no sense of history. Kind of sad.