Doubleday Field
Cooperstown, NY
Abner Doubleday Field is located just down the street from the National Baseball Hall of Fame Museum in Cooperstown, NY. No professional team has ever called Doubleday Field home, mainly because the ballpark has no lights, a necessity for any team in a pro league. Also, some feel that Cooperstown should be the home of all baseball, and not just one team, an opinion that I agree with.
I have visited Cooperstown and the ballpark twice. The first was in 1992, which happened to be the year Tom Seaver became the first true New York Met player to be inducted into the HOF. I returned with Mike in the winter of 1995 as part of a long weekend.
Walking up to the ticket box office and then up the ramps to the grandstand certainly gave me the feeling that I was walking into a game taking place in the 1920s or 1930s. The field tastefully lacks any of today's garish advertising found on the outfield walls while the cozy dimensions of the fences (296' to the LF pole and 312' to RF) fit nicely in the small town atmosphere.
Each year from 1940 to 2008, Doubleday Field hosted the Hall of Fame Game. Originally a contest between "old-timers" teams, it later became an exhibition game between two MLB squads. This annual game was cancelled due to the scheduling difficulties of getting a team from each league to play here and the advent of interleague play eliminated the glamour of two opposing league's teams playing each other beyond the World Series. Today, the field is used for amateur and American Legion ball. Everyday folks can rent the field for private events to dream of being pro ball players for an afternoon.
Doubleday Field was built in 1920 with renovations from a 1939 WPA Project that added a steel and concrete grandstand to replace the wooden one. The grandstand looks like a great place to see a ballgame and the grass field looks like a wonderful place to play one. For some awesome vintage photos of Doubleday Field, visit their website: http://www.doubledayfield.com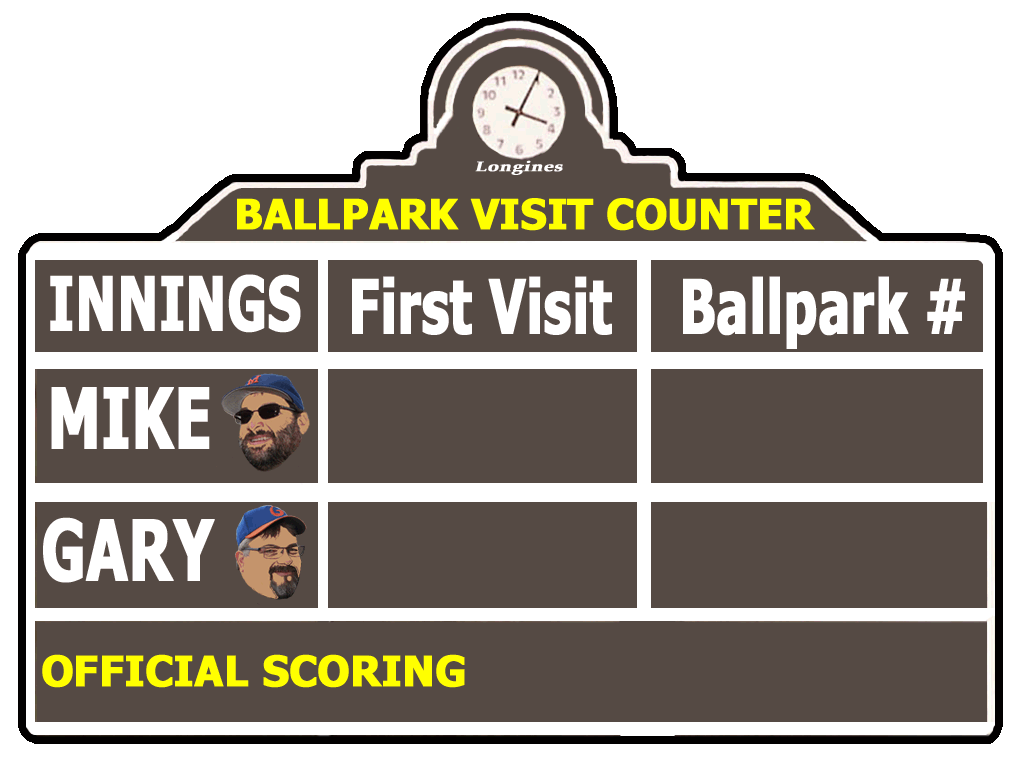 Mike dropped in at Doubleday Field in October, 2021 and found the main grandstand unchanged and well-maintained. The green roof has been replaced with gray shingles. The left field stands have been torn down and construction was underway on something new in that space. Still delightful.