FNB Field is the home of the Harrisburg Senators of the Eastern League. I need to declare from the outset that this review is out-of-date. It was written in 2009 and the photos are from 2004, but the ballpark has had a lot of renovation since then. Consider this an historical review of the ballpark the way it was before the upgrades...
NOTE: The review on this page is from Mike's visit in 2004. The photos are from Gary's visit in 2022, which are much, much better.
FNB Field stands on an island in the middle of the Susquehanna! River, just a bridge away from downtown Harrisburg. You'd think this would make it a pretty cool location, but somehow they have managed to avoid that. You can't see the skyline at all from the park, just some scrubbly trees in the outfield that hide the river.
This stadium and me... we have a history. My first visit was in 2004, on my way to Birmingham. I stopped in for a quick peek and took these photos. It was a gray, drizzly day. The park itself was a mishmash of grandstands, tossed about seemingly randomly. Nothing really matched and the whole thing was made of metal. If you hear thunder, run for your life.
My 2nd visit was in 2009 and I drove to Harrisburg expressly to see a baseball game. It was a gray, drizzly day... again. The game was rained out. It didn't seem like a bad place, just really out of date without being very old. Will I make a 3rd attempt at Harrisburg? If I do, I will check the forecast very carefully.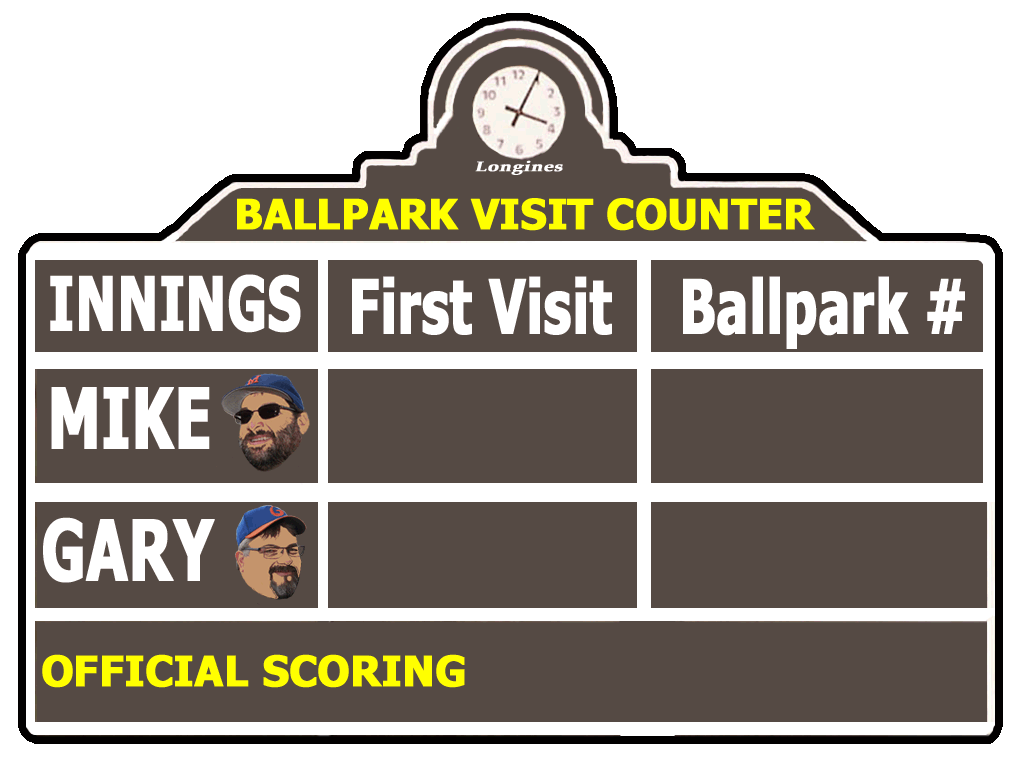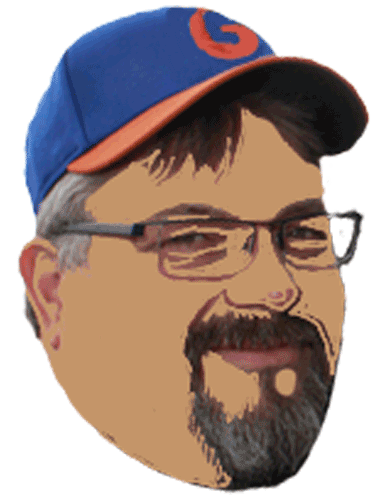 Gary says...
"Attempting to finish what Mike started, I was able to catch a day game here in early April 2022, right before the rains came. I found FNB Field to be a pleasant place to catch some Senators baseball. The field is set at ground level so that once you climb the stairs to the raised concourse, you are afforded great views of the action from all around the stadium. "Sensylvania'', as the ballpark is called locally, features a Bobblehead Hall of Fame under the main concourse that boasts notable Harrisburg players immortalized as six-foot tall bobbled caricatures. On this mostly warm and sunny day, shaded seating options were found either high up in the main grandstand or under a roofed picnic pavilion down the right field line. The team has made some great improvements to tie all of the previously piecemeal sections together so that fans can walk entirely around the ballpark and choose from many different food stands along the way. Well done, Sens!"
This is actually a reverse update, because what you see below is a shot from 2004 showing what the ballpark looked like before the renovations.