Impact Field




Rosemont, IL
Located in a suburb of Chicago, Illinois and a long flyball from O'Hare Airport, Impact Field is home to the Chicago Dogs of the independent American Association of Professional Baseball. The Dogs have played here since 2018, sporting a mascot that is not a canine dog, but of the type of HOT dog Chicagoans know and love. From the bunned wiener on their ballcaps to the jersey numbers in the shape of hot dogs (#11 being the best) to the section numbers in the shape of frankfurters, the Dogs and Impact Field provide an excellent venue to watch baseball.
With a seating capacity of 6,300, fans who attend the game are treated to a 360-degree concourse that offers views from any angle. Most of the seats are at field level and feature the usual variety of seating styles from high-top to picnic table. The ballpark features a double-sided digital scoreboard, which is visible to the traffic that whizzes by on I-294 right outside the stadium.
On our visit in August 2021, Mike and I were intrigued not only by the random, colorful and huge Christmas Boxes in right field, but the red and black concession and suite buildings that looked like they came from IKEA. This color scheme was derived from the corporate sponsor's colors while the team on the field sported spiffy red and powder blue uniforms that honored the iconic Chicago flag, along with their hot dog logo.
I liked the clean, sharp design of the ballpark, with plenty of space to roam between the concessions and the seating area. It was airy and pleasant while also maintaining a nice urban feel. The steady stream of jet planes from O'Hare reminded us both of our ancestral baseball home in Flushing, New York.
The Dogs provide a spacious, dedicated parking garage that is adjacent to the field, but we found the food selection to be curiously limited other than the tasty Chicago Dogs we enjoyed. Despite the limitations in the culinary category, Impact Field certainly passes muster as an exceptional place to see baseball in the Chicago area. Just be sure to pass the mustard when you order your Chicago Dog.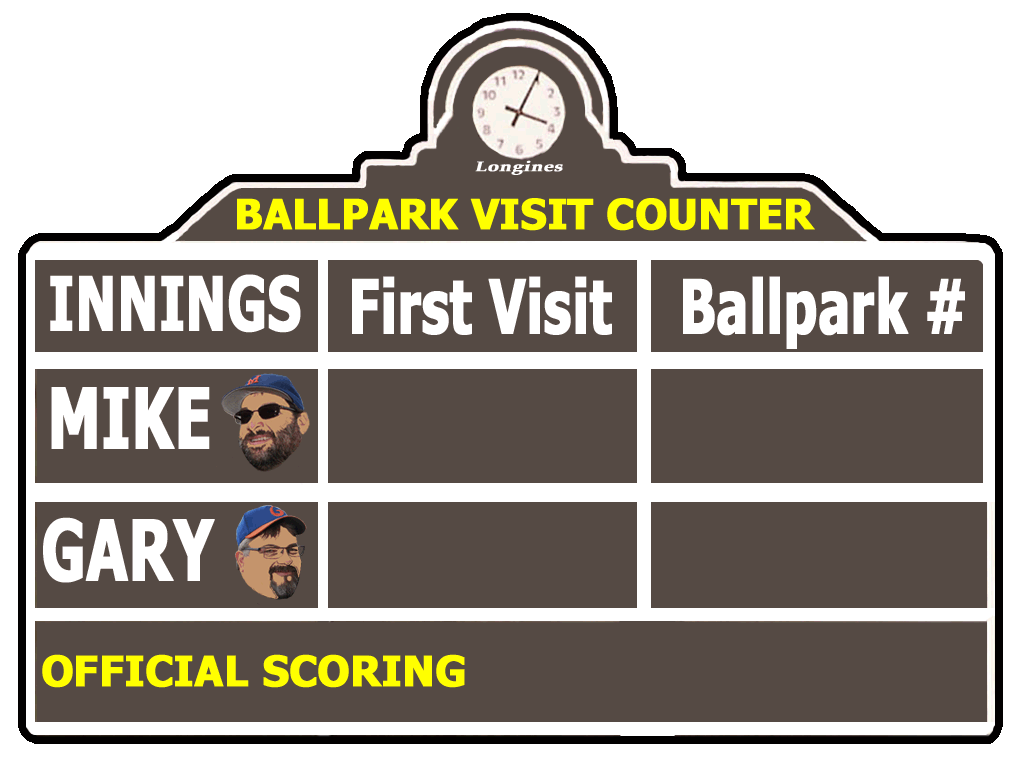 Mike says...
"I prefer ketchup on my hot dogs."