Since 1923, baseball has been played in a sleepy neighborhood just a short walk from the Manatee River in Bradenton, Florida. Today, a three-story crème-colored building that makes up the centerpiece of the ballpark in this suburb is known as LECOM Park, named after an osteopathic medicine college located some 1,200 miles to the north in Erie, Pennsylvania. The ballpark has gone thru a few names, but was most affectionately known as McKechnie Field for 55 years, for Bradenton resident and Baseball Hall of Famer Bill McKechnie, who led the 1925 Pirates and 1940 Reds to World Series titles.
The Florida State League's Bradenton Growers were the first tenants and a total of ten teams have called this hallowed stadium "home". The Pittsburgh Pirates have used this Spanish Mission-styled complex as their Spring Training residence since 1969. The Pirates arrived here after departing venerable Terry Park in Fort Myers after 14 seasons. The Bradenton Marauders, the Pirates' Florida State League affiliate, invaded in 2010, becoming the only other minor league team to play its home games here since the Growers left in 1926.
Renovated in 1993 and 2013, the "fan-friendly" renovations to McKechnie Field included upgrades like new seating, wider fan plazas, and a raised wooden boardwalk which circumnavigates the outfield portion of the stadium with added concession stands. The stadium also received an updated sound system and scoreboard, covered outfield bleachers and additional seats that increased the ballpark's capacity to approximately 8,500.
The Pirates pay homage to both former Marauders and Pirates greats at LECOM. Behind the centerfield batter's eye is a Marauder-to-the-Majors Hall of Fame while a "100 Years of Bradenton Baseball" arrangement of "by-the-decades" displays lines the concourse down the right field line. On the vast concourse behind first base, Adirondack chairs are randomly placed OUTSIDE the seating area with no view of the playing field. At least the occupants of these chairs can sip their refreshing beverages in comfort.
LECOM Park is the oldest stadium still used for spring training. It is the second-oldest stadium in full-time use in Minor League Baseball, behind only Jackie Robinson Ballpark (1914) in Daytona Beach. LECOM is also the third oldest stadium currently used by a major league team behind Fenway Park (1912) and Wrigley Field (1914).
The press box stands high above the seats below and is very striking, with black metal stairs on either side used to ascend the free-standing structure. On the day we visited, 5,398 fans cheered on the hometown Pirates or visiting Blue Jays, who made the short trip down the Gulf of Mexico from Dunedin. The Jays took the day, 9-7, on a beautiful day for baseball.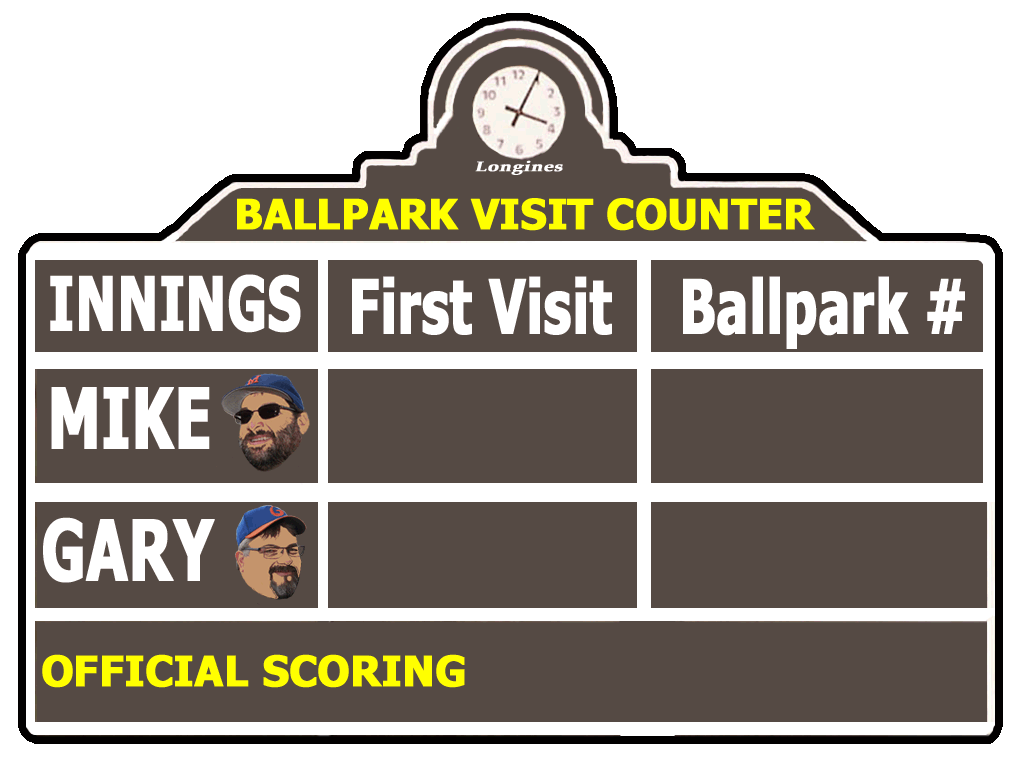 Gary very nearly snaps a photo of Rodolpho Castro hitting a grand slam in the 3rd inning…