McCormick Field
Asheville, NC
During the Roaring 20's, a baseball stadium would rise up in the Blue Ridge Mountains of Asheville, North Carolina. Built in 1924, McCormick Field has hosted some version of Asheville Tourists baseball for almost 100 years. The Negro League Asheville Blues of the 1940's would also call the picturesque McCormick Field home and the current version of the South Atlantic League Tourists have played here since 1976.
After a week of visiting many newer North Carolina ballparks in larger cities or remote, but emerging suburbs on our 2015 road trip, we found driving into the hills of Asheville to be an entirely different experience. Upon entering town, we drove along the sinuous streets and found a parking lot that also served the nearby football/soccer field up the hill from the ballpark. It is from the bleachers atop the hill that Mike would take some of the best pictures of the ballpark as he climbed to a perch that was higher than McCormick's light standards.
The original wooden roof had developed a leak that could not longer be fixed and was rebuilt with concrete in time for the 1992 season. This cantilevered roof is quite slick looking and has stood the test of time as it covers the upper rows of the seating area. The right field fence stands 36 feet tall in the cozy right field corner, just 297 feet from home plate. The concourse is situated outside of the grandstand and is quite spacious without feeling disconnected from the ball field inside.
The late April game would see the home team defeat the Charleston River Dogs, 5-1. The announced crowd of just over 1,600 would be sent home through the hills of Asheville happy after a pleasant night at this scenic old ballpark.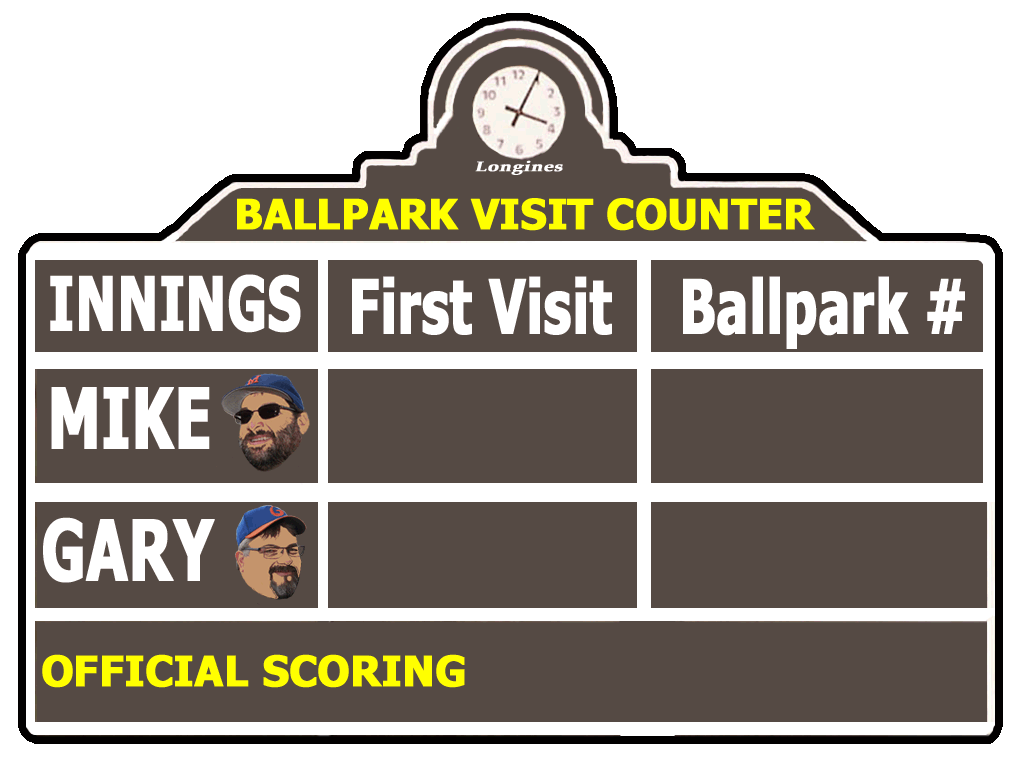 Mike says...
"I love the big wall in right field for a number of reasons; the ads that adorn it, the baby blue color rather than the traditional forest green, but mostly for the fact that it is made of corrugated metal and when a line drive strikes it, there is a jarring, yet satisfying *CLANG!!!* that reverberates around the park."
The only negative thing about the ballpark is the mascot, who bears a striking resemblance to the oldest and best mascot in existence, Mr. Met. The Tourist mascot's name is, get this, Mr. Moon! Surely, Asheville could have created a more original mascot, perhaps one of a "tourist", complete with Hawaiian shirt, shorts, sandals with socks and camera around his neck?
Hey guys, look forward to reading more of your travels. On the subject of mascots. Mr. Moon sucks. As Asheville is my home team I'm embarrassed about that thing. The real Mascot is Ted E Bear. The new owners liked the moon head. Their team..... The best Hot dog in all of my travels so far is right here in Asheville. BTW if you ever get back to Louisville, try a fried bologna sandwich. Pretty tasty.
- John, Asheville, NC