Oregon Trail Park Stadium




Gering, NE
Oregon Trail Park is the home of the Western Nebraska Pioneers a collegiate summer wooden bat team. Gering is a nice little town in, well, western Nebraska, not far from the larger town of Scottsbluff with its namesake National Monument. Pioneers is a good name for a ballclub that plays in a stadium named after the Oregon Trail, but the crowd's enthusiastic chant of "Let's Go Pios" is unfortunate. I thought they were say "Piros" and kept checking for a nascent blaze.
Oftentimes a stadium won't look like much from the outside but, upon entering, proves to be delightful. Oregon Trail Park, however, is the reverse. It looks really nice from the street, with a little roof and a nice entry plaza. Once inside, however, it triggered all of my claustrophobic instincts. The aluminum grandstand is tight and uncomfortable, the people jammed in like sardines.
There is nowhere to move around, as though the wide expanses of the Great Plains in Nebraska were not available to spread out the grandstand just a little bit. Even an escape from the confinement of the seating area provided little relief as the dugouts, screens and metal poles obstruct the view from grassy area down the line.
I'll give it one thing, it is an intimate place to watch baseball. It's so close to the field that batters have to run through the crowd to get to first base. I exaggerate, but the seats are really close to the field. Contributing to my dissatisfaction was the fact that it was Bark at the Park Day, an event that gives my dog-fearing nervous system the shivers, and one that always seems to find me on ballpark visits. The home team wore horrific special-event jerseys that eschewed their nice everyday colors for odd pastels with dog paw prints.
I only lasted about three innings before I bolted and started the long drive home. I'm being harsh, I know, because most of my issues with the ballpark are just that, MY issues, but I didn't enjoy myself at all. It's clean (except for whatever the dogs left behind), intimate and the crowd was lively and enthusiastic. They love their Piros! I mean... Pios!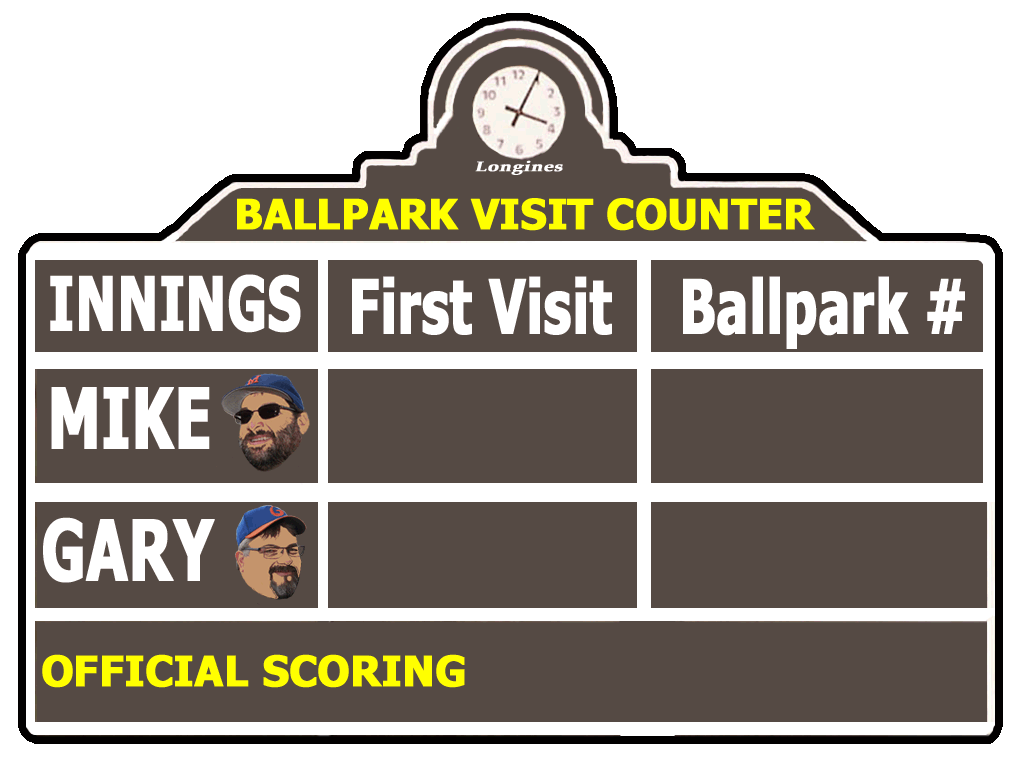 Beyond the left field fence is another grandstand laid out before a baseball diamond. This old grandstand that I have not been able to properly identify is much older and perfectly straight, as though built for a football field, not a baseball field. If anyone can provide information about this older structure, please send us a message.