When it comes to corporate naming rights, Peoples Natural Gas Field is probably one of the worst names one could come up with, short of "Humans Obvious Indigestion Stadium". But as a ballpark in which to see a baseball game, PNG Field is right up there with the best of them.
Built in 1999 for the Altoona Curve of the Eastern League, PNG Field invites 7,210 fans to choose from a variety of seating options to see their home games. With one of the coolest nicknames in baseball, the Curve are named for the famous Horseshoe Curve, a local railroad landmark. Thankfully, this name won out over the "Altoona Fish" (No kidding).
Greeting fans as they approach the main entrance is a cool façade that resembles the railroad roundhouses that were once found in the Altoona area. Along the concourse that runs behind the upper deck and under the luxury and press boxes, there are plenty of railroad themed accouterments like crossing signs and old-fashioned lights that take one back to the glory days of railroading. These unique features really compliment the numerous banners that celebrate the team's post-season successes, Pittsburgh Pirate "Road to the Show" progressions and notable players who have passed through Altoona during their careers.
While there is no bad seat in PNG Field, we found that the best seats were down the 3rd base line on the 2nd level of seating. These seats afforded great sight lines to the field and fantastic scenic views of the Allegheny Mountains in the distance. There is also a great old wooden roller coaster that is part of an amusement park just behind the right field wall.
As dusk settled on this summer evening, we welcomed a cool breeze while the lights of the roller coaster came on to illuminate the outfield with the sort of eye candy that was reminiscent of Brooklyn's MCU Park near the Coney Island arcades, except in the mountains. As PNG Field is a dugout bowl design, I liked the fact that passersby walking along Park Avenue on the third base side could stop and catch an inning or two from outside the fence. Despite its awkward corporate name, PNG Field is a very cool place to see a ballgame.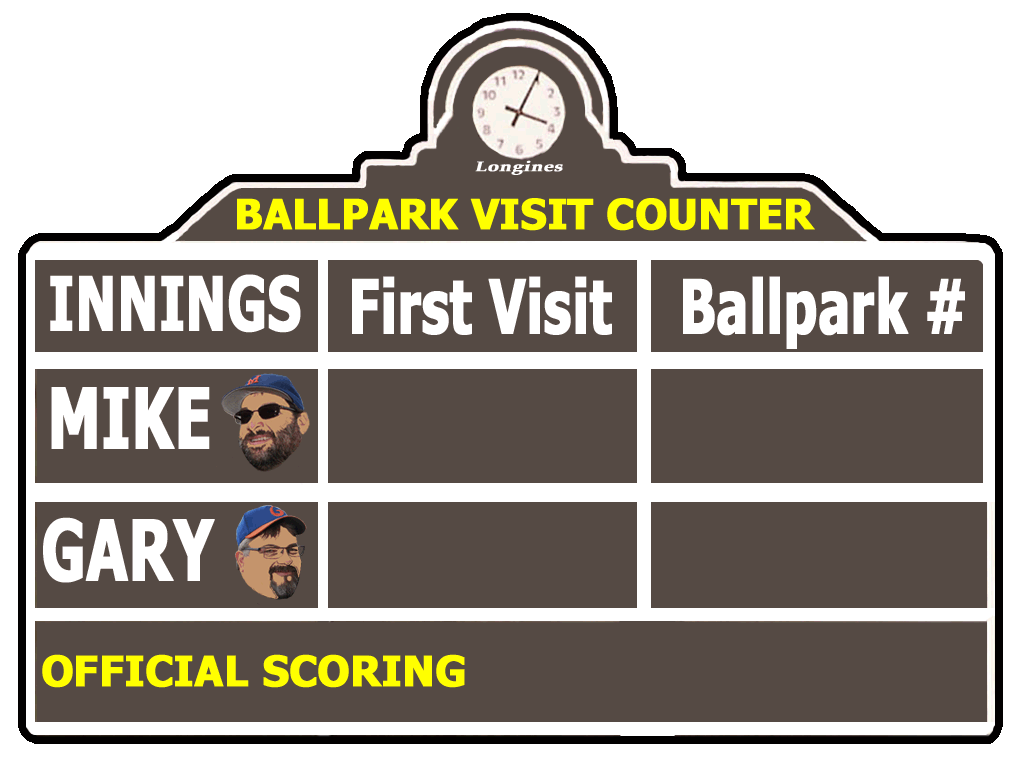 Mike says...
"I concur with Gary in every regard. My favorite memory of the place, though, was the walk-out music after The Curve fell to the visiting Binghamton Mets. Rather than the usual baseball standards, the loudspeakers belted out the operatic aria "Con Te Partirò" (Time to Say Goodbye). It was surreal, hearing this powerful, inspirational aria, with all of its soaring melancholy as we left a baseball game clutching our souvenir drink cups. Well done, Altoona, for ending the evening by throwing us an unexpected Curve.
(If you don't know the song, you can hear a version of it HERE.) "
At the railway museum, Gary seems to have discovered a long lost ancestor...