Prince George's Stadium
Bowie, MD
Since 1994, Prince George's Stadium has been the home of the Baltimore Orioles' affiliate in the Eastern League, the Bowie Baysox. As Bowie is near my home in northern Virginia, I have attended at least one game per year here since 2010. The ballpark is a nice place to see a night game, but until this year, not much to write home about.
This year I took my neighbor, Mac, to a Bowie game. As a former college pitcher, my octogenarian friend had only been to one pro ballgame in the past 25 years. It was a brutally hot day, typical of the summer of 2017, but low attendance allowed us to find comfortable seats in the shade.
Gary's review is from 2017, but most of the photos on this page are from 2011, thus the lighthouse in right field.
In the 4th inning, a gentleman sat down next to me who was keeping score of the game. I commented that if Bowie scored anymore (they were up 8-0), he'd need another scorecard. He told me that he had been to many ballparks during the year and had observed that the baseball seemed more lively. I told him of my own baseball travels and we were off talking baseball. I had made a new friend, Randy, with whom I continue to exchange emails about baseball and ballparks. Very cool!
Back to Prince George's Stadium. This symmetrical ballpark sits in the Maryland suburbs behind a Home Depot 10 miles west of the Chesapeake Bay (hence the team's name) and 20 miles east of Washington DC. As Bowie is near two military bases, there is no shortage of military-themed promo nights and frequent respect bestowed upon those active duty and veterans in attendance. The luxury boxes and press box wrap from dugout to dugout, but doesn't overhang any field-level seats, limiting the number of shaded areas. The most notable feature of the stadium, a 30-foot tall orange and white lighthouse, which sat alongside the right-field foul pole, was gone in 2017. Hopefully, the beacon is not lost forever as it was one of the few unique sights to be seen at a baseball stadium.
I was glad I took Mac because he enjoyed it, declaring the burgers and fries to be great and the teams looked very good. We got to see Carl Yastrzemski's grandson, Mike, knock one out and I got to meet a new friend in Randy, who didn't need that second scorecard after all.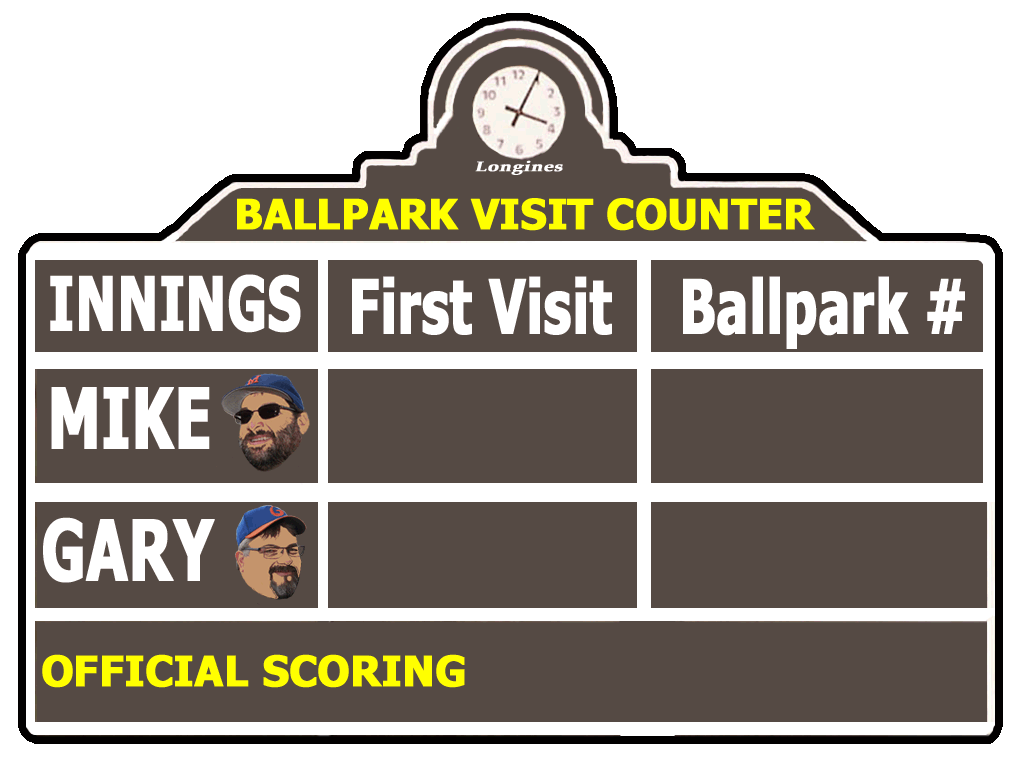 Mike says...
"Basically, kind of a yawner all around. Not a bad park, but in no way was it memorable, except for the lighthouse, which was cool, but that's gone, so... yeah. "
The editors can offer no acceptable explanation for this...