Quigley Stadium
West Haven, CT
I would probably never have visited Quigley Stadium if it hadn't been for Dave Mullany, the grandson of the inventor of The Wiffle Ball, whose home office I visited in nearby Shelton, CT, but more on that later. Quigley Stadium was originally called Exhibition Stadium and is located in West Haven, CT. It was built in 1947, then renamed for Maurice P. Quigley, the man who built the ballpark and owned the West Haven Sailors, a semi-pro team who first played there. The sign above the ticket booth boasts that the ballpark has been home to amateur baseball since 1933.
Dave, a third generation Wiffle manufacturer, shared that he once attended West Haven Yankees games here in the 1970's. These Yankees were part of the Eastern League and would later be replaced by the White Caps and later the A's, who last fielded a pro team here in 1982. The massive aluminum bleachers that now run the length of the third base line replaced a similarly sized wooden grandstand that had to be torn down in the late 1980's.
I discovered (courtesy Wikipedia) that this ballpark was built "from surplus bleachers that were once installed on flat bed light rail cars and towed alongside the Yale crew team as they competed off of nearby Orange Avenue. Maurice P. Quigley purchased these surplus bleachers off the rail cars and had them hauled approximately 1 mile to the current site which gave the field a capacity of 2,000 people." I found this bit of history amazing and struggled to envision what that must have looked like until I saw photos on the Digital Ballparks website from a game they attended way back when. Fittingly, there is a railcar storage container under the grandstand which holds all the landscaping tools needed to maintain the field.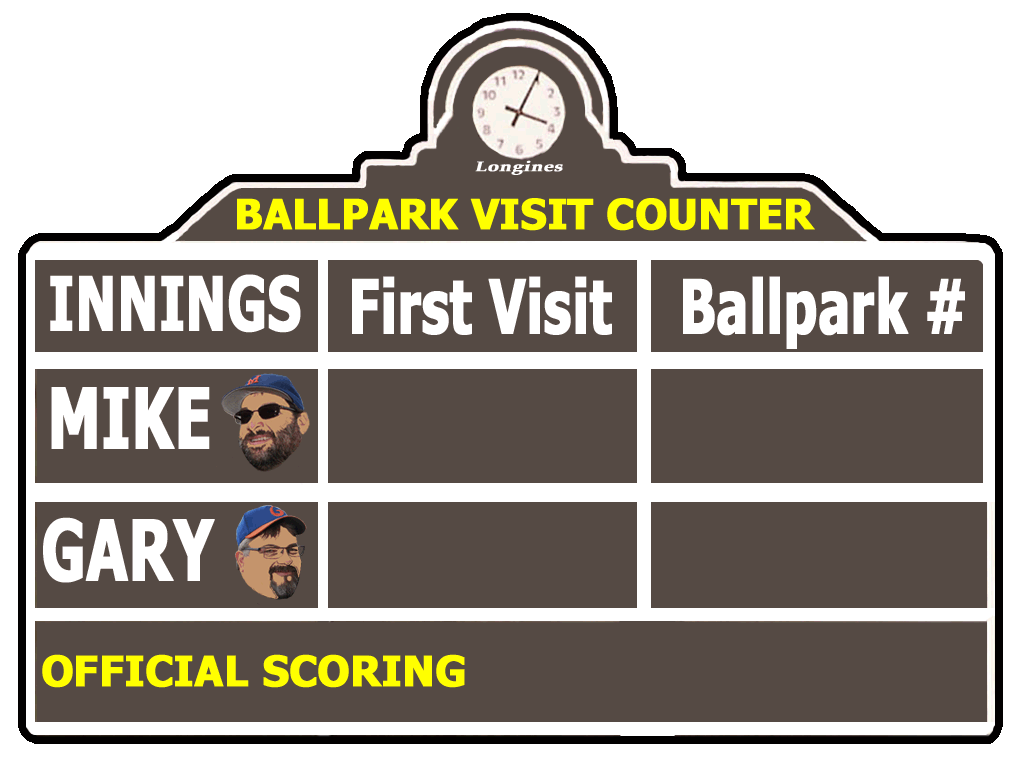 Friendly maintenance workers (a ballpark collector's best friends) were nice enough to let me take some photos inside the stadium. The tall metal light standards look more like antennas and accent the two immense chain link backstops that protect the homes and businesses past both the right field wall and behind the first base line. The parking lot behind the football field length bleachers on the third base line doubles as a commuter lot by day. City buses made regular stops while I was visiting. Quigley Stadium is surely a symbol of minor league baseball as it was in the 1970's, before the explosion of popularity in the decades to come.
As a regular player of Wiffle Ball in my childhood years (and into adulthood), I was delighted to learn that Wiffle Ball, Inc. is located near the Housatonic River in Shelton, CT. Hoping not to disturb the owners or employees working inside, I stepped into the office just to see if there was a souvenir / gift shop. Instead, I received the gift of a great conversation with one of the two grandsons of the founder of Wiffle, Dave Mullany. It turns out that he was just as interested in my ballpark journeys as I was in his business producing the white plastic ball and yellow bat that defined my summers in Levittown, NY. Dave told me that someone once suggested that Wiffle Inc. market a backstop to be sold along with their signature bats and balls. The inheritors of this great game quickly reminded the eager entrepreneur that Wiffle backstops already exist in every backyard in North America. They're called lawn chairs. Thanks for a great conversation and years of Wiffle Ball, Dave!
Gary channels his inner Dan Quisenberry to deliver a sidearm slider
Mike's mighty swing results in another anemic popup
The sharp-eyed among you may have noticed that in these photos we are not playing with the standard slim yellow Wiffle Bat. All I can offer in our defense is that this game was played in Texas and, as we all know, everything is bigger in Texas.