There are a number of really awesome things about Rogers Centre. Unfortunately, none of them have anything to do with the ballpark. It's in Toronto, which is a beautiful city that manages to be both super cool and super friendly. The CN Tower stands right beside it. It's in Canada and who doesn't love Canada! However, the ballpark does not measure up to it's surroundings. For starters, it used to at least have a cool name, Skydome, but now it's Rogers Centre, another corporate trademark. It's tremendous, an old-fashioned multi-purpose bowl, and I don't mean "old-fashioned" in the good way. It's got artificial turf. It's symmetrical. It has a retractable roof that is so big and omnipresent that my eyes kept drifting up from the field to it's overwhelming bulk pressing down on on the outfield stands.
Rogers Centre
Toronto, ON
Rogers Centre is the home of the Toronto Blue Jays of the American League. Okay, so let me start by saying I really don't enjoy writing negative reviews, because I know that this ballpark is a beloved baseball home for some people, full of wonderful memories of two great championship teams. So, understand, I get that. I loved Shea Stadium... enough said.
I understand that Toronto did the best it could at the time. They had to have a dome because of the cold weather and this was the best they could do with the technology and standards of ballpark design at the time. It's also a perfectly serviceable and sound structure, so there is really no justification to replace it. It's just that modern ballparks have passed it by. In that sense, it's sort of a museum to an earlier era of bad ballpark design... a cautionary tale.
The Jays didn't draw too well on this day; a beautiful July Saturday afternoon with the Red Sox in town. It's a shame that circumstances conspired to give such a fantastic city such an underwhelming baseball stadium. Go anyway, though, because Toronto is cool.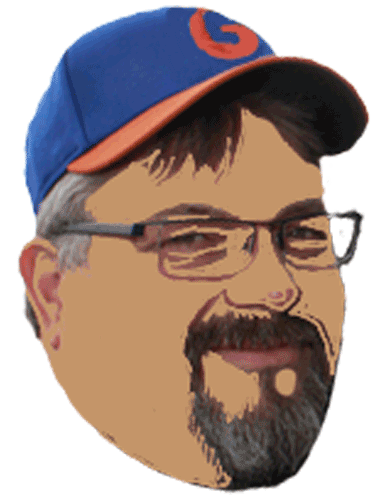 Gary says...
"Ouch, Mike, 2 hot dogs! That's harsh! I actually liked SkyDome (Rogers Centre DOES sound lame). Perhaps it was the energy of the Jays fans or the fact that the Jays beat up on the 2015 World Champion Royals, but I liked this park enough to give it at least 3 hot dogs. The fans were friendly, banners of Blue Jays past and present were all over the park and there didn't seem to be a terrible view from anywhere. Unless you were there for a day game and the cheapest seat was high up behind home plate in the ONLY section where the sun beamed through the open roof. We were baking like American idiots before finally moving to seats high above the right-field foul pole where it was at least 15oF cooler! It would have been nice of the ticket agent to advise us of these hellish seats when she sold them to us instead of many other similarly-priced shadier ones that were available! Still, I really liked the Jays' stadium and Toronto overall."
So many shady seats, but see if you can guess where Gary sat?