Sahlen Field was built as one of the first retro-classic fields and has been home to the Triple-A Buffalo Bisons since it opened in 1988. On its 6th stadium name, I visit this downtown ballpark in 2011 and saw the International League's Syracuse Chiefs battle the hometown Bisons when the field was named Coca-Cola Park. As of 2019, a local hot dog packaging company owns the naming rights.
Originally built to hold over 19,000 fans, a number of renovations have reduced the capacity to 16,000. The Bisons have existed in some form since 1877 and previously played at nearby War Memorial Stadium, which was featured in the 1984 film, "The Natural".
Today, the Bisons play on a natural grass field with a 60' high left field screen to protect the traffickers heading down Oak Street. A looming 80' x 33' HD screen, that is one of the minor leagues largest, stands as the main focal point in the stadium, which is located just blocks from Lake Erie and the Canadian border.
As the stadium was being built, Buffalo was hoping to get a Major League team either thru expansion or relocation. While Buffalo was one of five finalists, in 1993 the National League chose instead to expand to Denver and Miami. With it's double decked seating and covered grandstand facing away from the downtown skyscrapers, there isn't much to look at beyond the outfield fences.
There are some seats in right field from which you may be able to see the spires rising up behind home plate, but this ballpark doesn't afford much in the way of eye candy away from the playing field. I liked the energy of the fans and the openness of the seating area and there is not a bad seat. If you're in the area checking out Niagara Falls, stop off in Buffalo for some wings and a ball game.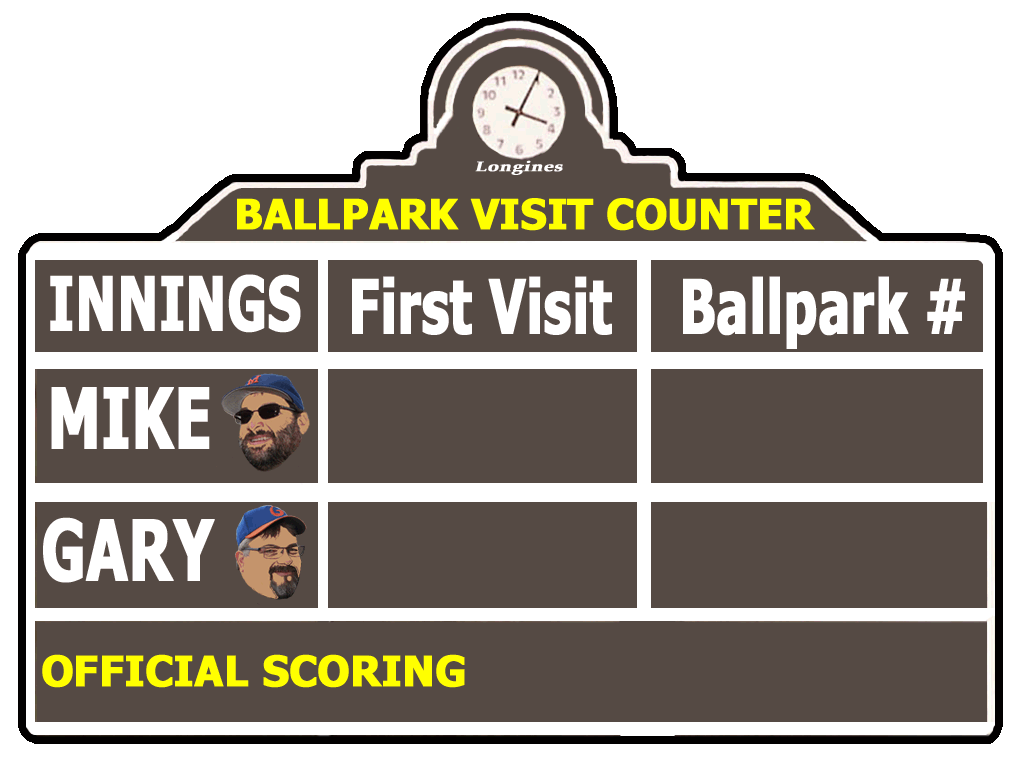 Mike says...
"Sahlen Field is my Great White Whale. Despite living in New York for 50 years, I never saw a game there, but it wasn't for lack of trying. In 1999 I drove 6 hours to Buffalo, arriving on a lovely day with high blue skies, only to find the game cancelled due to an earlier thunderstorm that had flooded the field. I tried again in 2018, but this time a spring snowstorm froze Gary and I out, allowing only a fleeting glimpse thru the white-out as we drove by. Now I live in Colorado, so I don't see a 3rd attempt happening any time soon."
War Memorial Stadium, aka "The Rockpile", opened in 1937 and was home to the Buffalo Bisons and the AFL Buffalo Bills. It was a massive stadium, but deemed obsolete and demolished in 1988, all except for the two grand entrances which now slowly decay outside the athletic field that currently occupies the site.