Sioux Falls Stadium
Sioux Falls, SD
Sioux Falls Stadium, aka "The Birdcage", is the home of the Sioux Falls Canaries of the independent American Association. Have you ever seen one of those buildings in the city where they preserved an old building by leaving the old storefronts, but built the gleaming skyscraper out of the middle? That's kind of what they did in Sioux Falls.
The original, classic stadium still stands, completely intact. Built in 1964, it is a traditional concrete-and-steel grandstand that wraps from dugout to dugout, with bench and fixed-back seating. Concessions are under the stands, reached by staircases embedded in the structure. It's painted a nice shade of green and probably looks much like it did when it opened prior to the Beatles coming to America.
In 1999, however, a completely new ballpark was built around this historic landmark. A large free-standing building of luxury boxes and a press box extends from 1st base to just past home plate. Interestingly, apart from a connecting staircase, it stands independent of the old grandstand. You can stand on the concourse and look up thru the gap between the two structures.
An unusual grass berm spreads out down the 3rd base line, with the wall and fence angling in towards the field, allowing people to picnic just beyond 3rd base and watch the game directly while leaning on the fence without craning their necks to look down the line. There is no netting here, so you really need to pay attention to avoid getting a mouthful of baseball.
On the night of my visit, the St. Paul Saints were actually the home team (due to the 2020 pandemic, 3 teams called Sioux Falls home) and the Canaries were the visitors. In a fun twist, the stadium announcements were turned over to the St. Paul stadium announcer, who called the whole game as a St. Paul Saints home game, trying to rev up the Sioux Falls crowd to root for the Saints, even calling the Minnesotans "the good guys".
There are picnic areas in fair territory by the left and right field foul poles, including a standing bar in the right field corner. From that vantage point, you get a good look at the original outfield fence, a large, impressive brick wall that runs to a point in centerfield, before making a sharp left turn towards the left field foul pole. Here, again, the old wall was left in place and a new outfield fence built in front of it, completely with funky angles and ever-changing wall height.
The Birdcage is a unique hybrid of old and new, blended nicely. I'm glad that the old ballpark was left in place, while still allowing the fans to enjoy modern amenities. This is a really nice ballpark for independent ball, set right in the city, with lots of history.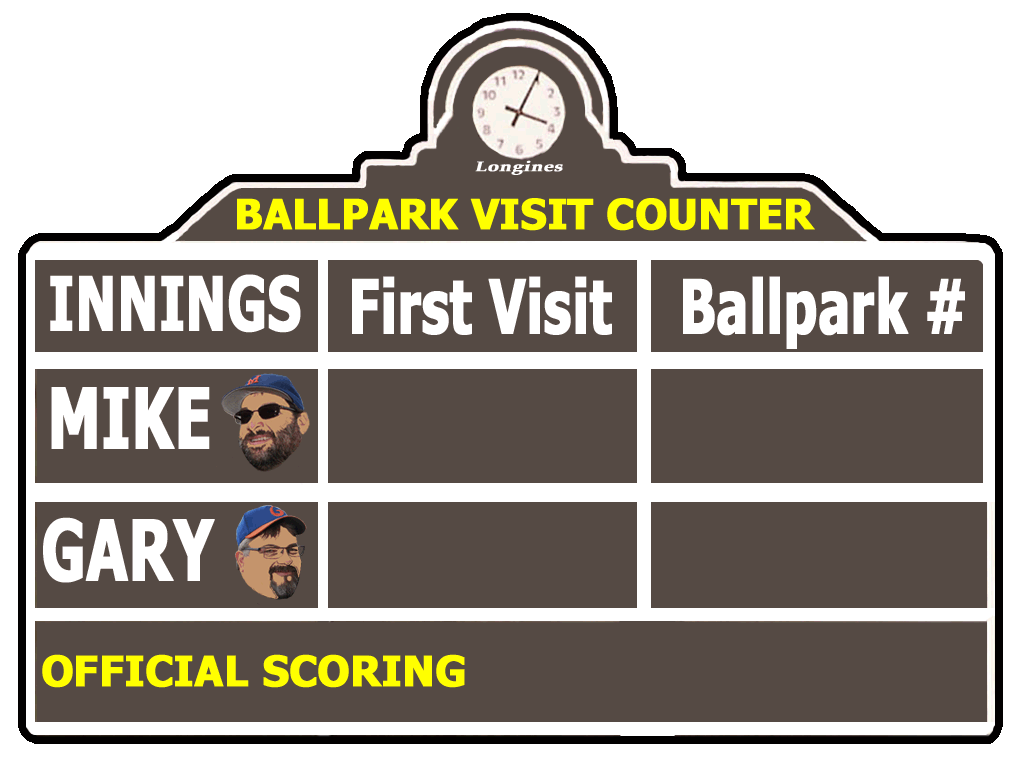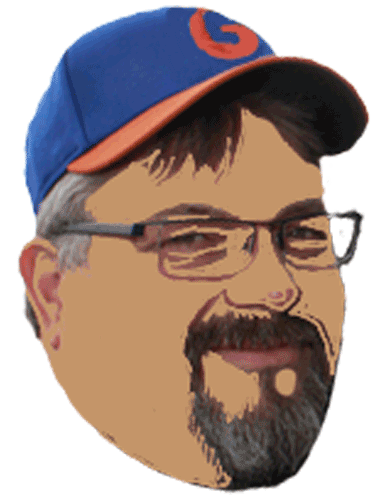 Gary says...
"On our whirlwind family road trip across the US, we made it to the stadium just as the postgame fireworks were being launched into the South Dakota sky, so my impressions were both dim and limited as the stadiums' lights were shut-off for the show occurring beyond the left field fence. From what I could see, The Birdcage looks like a neat place to see the game. It certainly was a great locale to catch the fireworks."