Turner Field was the home of the Atlanta Braves of the National League. It was built originally for the 1996 Summer Olympic Games. Essentially, they built a baseball stadium and then extended the grandstand out to encompass the track and field facilities. Aerial views made it look like an oval stadium with a strange growth at one corner.
When the Olympics were over, the temporary grandstand was torn down and the stadium enclosed for baseball. The ballpark presents a nice view of downtown Atlanta in the distance. Turner Field is a nice ballpark and provides everything you would need from a modern ballpark; good sight lines, excellent amenities, easy access, luxury boxes to bring in the big bucks, but for all of that it feels very generic.
If the 1960s and 1970s gave us the "Big Ashtray" version of the cookie-cutter ballpark, then Turner Field is the new generation's version. Camden has the warehouse, Coors has the mountains, TBIA has Lone Stars and Texas imagery coming at you from every direction. Turner Field has nothing that makes you say, "Hey, this is the home of the Atlanta Braves." It's nice. It's comfortable. It just isn't very interesting.
As the home of the Braves, Turner Field only survived only 20 seasons before the Braves moved to SunTrust Park in the Atlanta suburbs. Turner Field has been converted into a college football stadium, it's 3rd configuration in less than 25 years.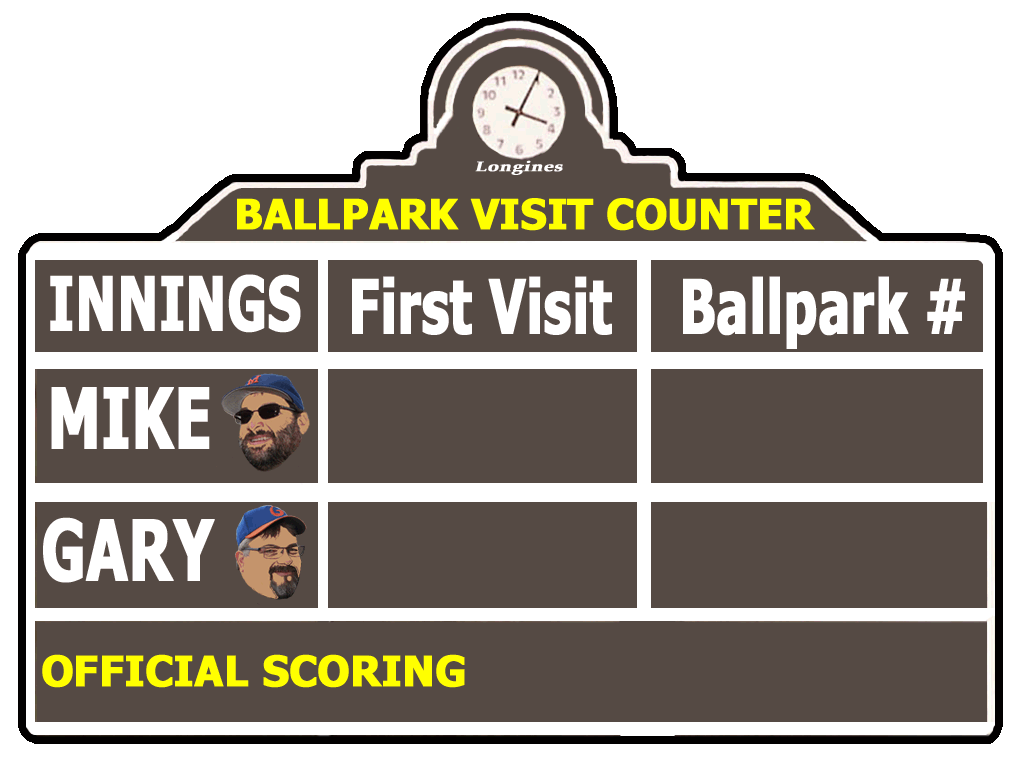 Atlanta Fulton County Stadium
The site of the old Atlanta Fulton County Stadium was turned into a big parking lot, but landmarks were left behind. The retaining wall of the big round stadium was left to separate the lot into two levels, home plate remains, the infield is marked out in brick, and best of all, the portion of outfield fence over which Hank Aaron hit historic home run #715 still stands (you can see it in the picture above in distant left-center field). Well done, Atlanta Braves, for leaving some history in place.