Warren Ballpark
Bisbee, AZ
I came upon Warren Ballpark almost by accident. On a visit to Silver City, NM, I was told that the oldest ballpark in the country was in Bisbee, Arizona. Now, I don't claim to know everything about baseball stadiums, but this I should have known. The next day, I detoured my drive to Phoenix to skim the Mexican border and stop by Bisbee to see for myself. Bisbee is a really interesting town, but that's a whole other story.
Warren Ballpark was built in 1909. Originally home to "Outlaw" baseball, what we would call independent leagues now, this wooden ballpark was the centerpiece of a thriving copper mining town. Many baseball greats and future Hall-of-Famers played on this field during barnstorming trips across the country.
The affiliated minors finally came to Bisbee and for many years it was home to minor league franchises such as the Bisbee Bees, Bisbee Dodgers and many others. Most recently, the Bisbee Copper Kings of the Pecos League called this venerable old park home. It still sees plenty of action as the home of local baseball and football and vintage baseball tournaments.
The current concrete, steel and adobe grandstand was built in 1937 with WPA money. It was constructed right on the foundation of the original grandstand and the field and layout of the ballpark have not changed since 1909. It is a lovely old ballpark, set in a residential neighborhood, with a charming roof-covered grandstand that wraps from 1st base to 3rd base. A large hill provides the backdrop in the outfield.
The park is lovingly maintained by the Friends of Warren Ballpark, who have labored for years to save and renovate the park. They have done some wonderful work, building new bathrooms, ADA ramps, new fences and railings and a new scoreboard. There is still much to do, though, as the main grandstand, while solid, sturdy and proud, still needs repairs, upgrades and a fresh coat of TLC.
I arrived in Bisbee unannounced and found the ballpark locked up tight, but a phone call to the Friends of Warren Ballpark put me in touch with Mike Anderson, who was kind enough to put his Saturday on hold and come out to the ballpark to let a stranger inside, then entertained me with 100 years of stories of life and baseball in Bisbee. We went under the stands, into the clubhouse, behind the ticket windows and into the dugouts. It was a great experience that I won't soon forget and a tribute to friendly spirit of the town. I salute Mike and his organization for all of the time, effort and dedication that they have put into preserving this lovely old ballpark and the history that it represents.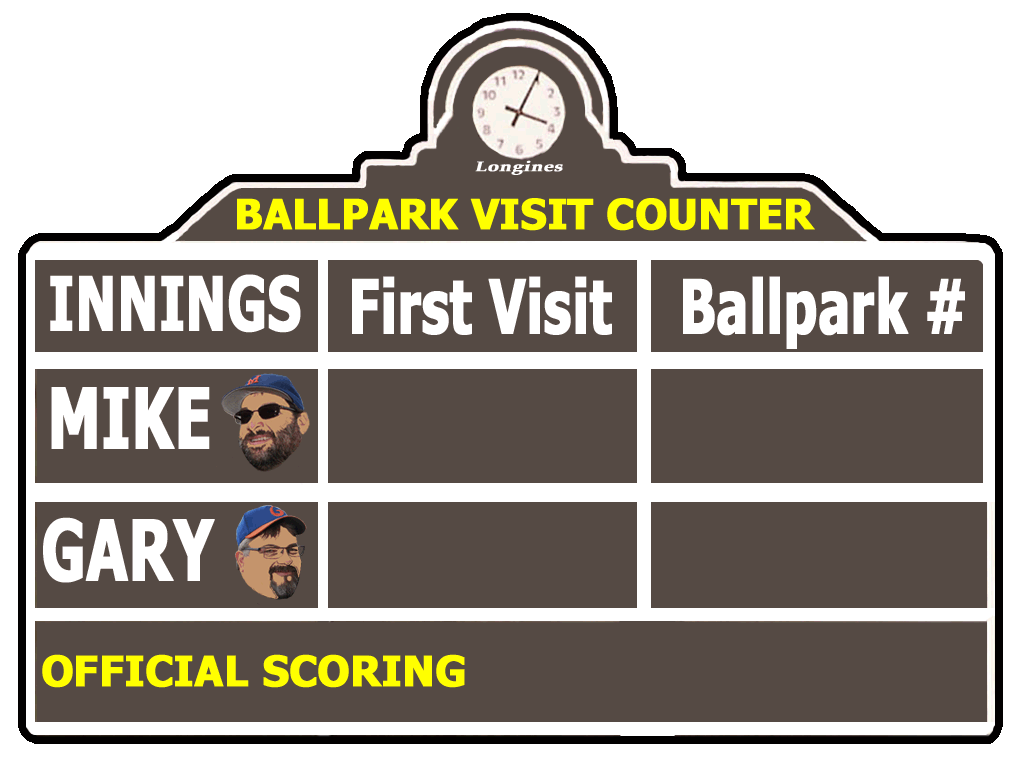 Please visit the Friends of Warren Ballpark website and help to support their efforts to preserve and renovate this historic landmark.