Bowen Field
Bluefield, WV
Bowen Field is the home of the Bluefield Ridge Runners of the Appalachian League. It's not the first time this has happened... I'm on a baseball road trip, very far from home, and I arrive at the ballpark to discover that the game has been rained out, even though it isn't raining! Most minor league ballparks don't have the drainage of the big leagues, so afternoon storms are often enough to wash out night games. So, after driving all day from Lexington, Kentucky to Bluefield, West Virginia, Gary and I arrived at little Bowen Field to find it locked up and a sign on the ticket window... RAINED OUT.
However, what seemed destined to be a disappointing entry in my travel diary became something quite memorable, thanks to some very nice folks. As Gary and I stood there, looking forlornly at the locked gate, a gentleman drove up and asked about the game. We told him the news and got to talking. When we revealed how far we'd driven to see the ballpark, he told us to wait, leapt into his car and drove off.
Ten minutes later he returned and introduced us to George McGonagle. George not only had the key, he was the president and general manager of the ballclub! He opened the gate and let us into the stadium. Unhurried, he let us wander the stadium to take as many photos as we liked. What we found was a charming little ballpark with bright orange seats and great roof. The orange dates to the club's many years as an Orioles farm team. The backdrop of trees on the hillside was lovely. Bowen is a great example of a small town ballpark, set into the natural environment.
George is a really nice fellow. We enjoyed talking with him and he even agreed to let me interview him on camera (see youtube clip below). We spent nearly an hour there, wandering the stadium and chatting with George. He told us that the original ballpark was made of wood, but burned down some years before. It looks like a perfectly splendid collegiate summer league ballpark.
While we didn't get to see a ballgame at Bowen, we were treated to a wonderful experience with some awfully nice local people. It is, without question, the best rainout I've ever had.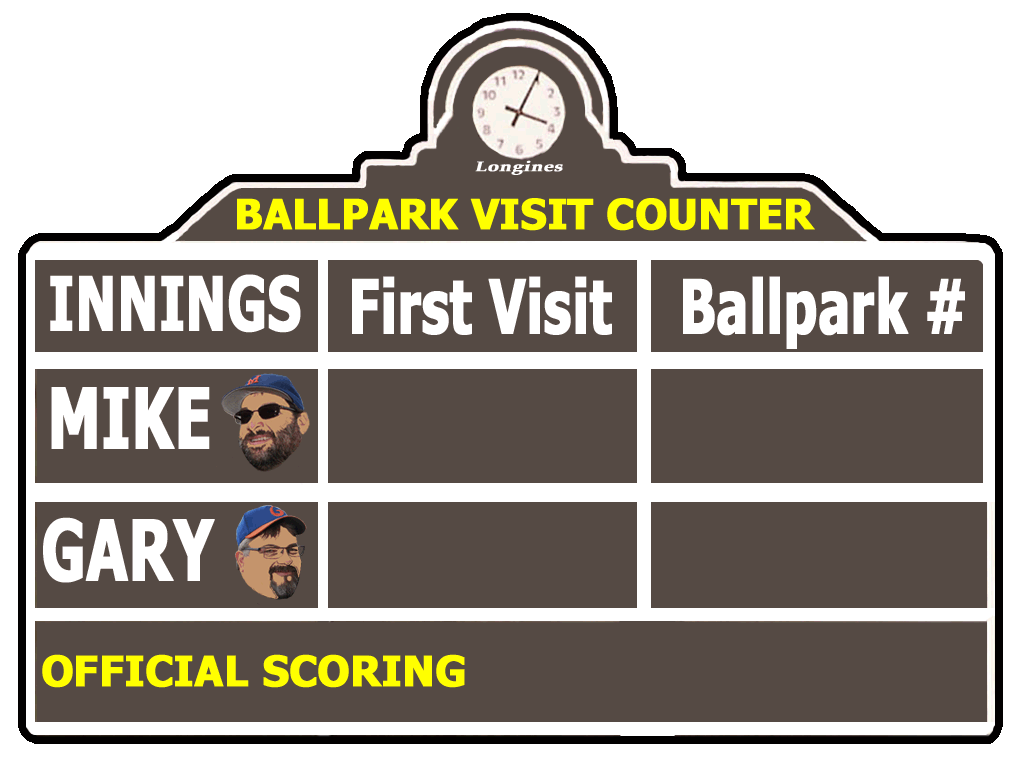 Here is the chat that Gary and I had with George McGonagle, President and General Manager of the Bluefield Blue Jays
Gary dropped by Bowen Field in 2022 and snapped a few updated photos. Not too much has changed, but it looks like they got a fresh coat of paint, a new press box and a new ticket booth!