Cooper Stadium
Columbus, OH
Cooper Stadium was the home of the Columbus Clippers of the International League. The "Coop" opened in 1932 and was renovated several times, but still retained the classic look of a 1930s ballpark. A big, semi-circular grandstand covered by a massive roof. An intricate lattice-work of steel supports the roof and pillars keep it from falling down.
The park was outside of the heart of the city, with the downtown visible in the distance over the left field fence. Usually, one expects older ballparks to be woven into the heart of the city. Instead, Cooper Stadium's location has a 1970s feel; near the highway, surrounded by a sea of parking lots. The luxury boxes on the roof were very unusual looking, but they didn't detract from the place. Instead, they give it a unique, quirky quality as modern baseball economics jostles with classic ballpark design.
There was a high school practice going on during our non-game visit and the 15,000 empty seats looking on gave it an eerie feeling. Still, it was a great looking park and really big. It's hard to imagine that they were able to fill the place. It's a shame that they were unable to find some good use for it. Syracuse and Rochester used to have parks like this. There just aren't that many left.
Gary and I returned in 2018 and what we found was very sad. The Clippers had moved on to the beautiful downtown Huntington Park and Cooper Stadium had been assaulted by a wrecking ball that didn't finish the job. Plans to turn part of the stadium into a grandstand for a racetrack never materialized and what remains is half a rotting grandstand with an unsightly open wound at one end. Someone should really put this grand old ballyard out of its misery. It is an unfitting end for a noble classic.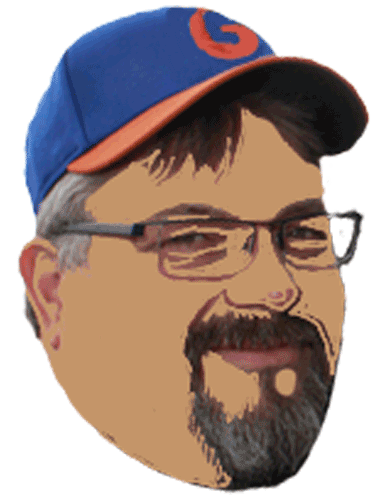 Gary says...
"I felt fortunate to have been able to watch baseball being played when when we drove through Columbus. Seeing it abandoned and half demolished years later made me wonder about all of the baseball ghosts who played there, especially after being given such a great historical tour of the Clippers new Huntington Park by a veteran of the team. RIP Cooper Stadium."
Here is what Cooper Stadium looked like in the Spring of 2018.