Duncan Park
Spartanburg, SC
Beginning in 1926, Duncan Park was the home of Class A minor league baseball, most recently the Spartanburg Phillies of the South Atlantic League, whose residence ended in 1994. It now hosts the Spartanburgers of the Coastal Plain League. I visited the ballpark in 2004 and it is my understanding that the stadium has undergone significant improvements and renovations since then, which makes very glad. This review is from 2004.
This is a real gem tucked away in a residential area of Spartanburg. I stopped in while passing through and wish I could have stayed for a game. The place had a magical feel about it. Perhaps it was the amiable stadium staff who allowed free access to take photos while they worked to prepare the stadium for the upcoming season.
Maybe it was the warm, humid air lazily pushing a few high clouds and not even bothering to rustle the luscious trees that surround the ballpark. Whatever the reason, I was enchanted. Duncan Park is a charming old ballpark that may have seen it's last professional baseball game, but it should be marked down on your list if you are passing through the area during the months when the stadium is active.
The old covered grandstand showed significant signs of age with peeling paint, broken planks and rust all around, but the crew on hand were doing their best to keep the old barn in shape for another season. They seemed to have a real affection for the place. I hope they are able to bring it back to its past glory.
I sat for a few minutes with a couple of older gentlemen as they took a break to sip some coffee. One of them told me with great pride that Duncan was the oldest minor league stadium in America. Since I was passing through on my way to Rickwood Field in Alabama, I knew that this was certainly not the case... but I didn't have the heart to tell him. "Really?" I said. "Well, it certainly is a beauty."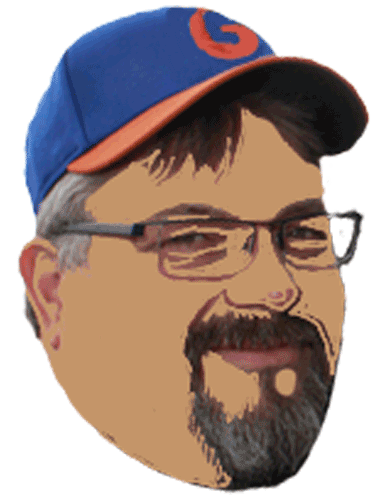 Gary says...
"While passing thru South Carolina from my Florida Road Trip, I stopped in at Duncan Park. Still a few weeks before the Spartanburgers would start their 2021 season, the stadium was pretty deserted and lacking signs that any baseball would be played there soon."
The stadium seems to have undergone some renovations since 2004, but looks like there is still some work to be done. Here are Gary's photos from his 2021 visit.