It's not easy to write a review about an iconic ballpark about which so much has been written, but I'll give it a shot. It sits to the west of downtown Boston, nestled into the surrounding neighborhood. You would drive right by it, thinking it just another brick warehouse if not for the light towers.
On game days, the street outside the main entrance is closed to vehicular traffic and the area outside the park becomes a street festival, with souvenir stalls and food, food, food. Fabulous smells of sausages, onions, peppers, and footlong hot dogs fills the air.
When you finally walk in, you enter the dark tunnels under the stands, find a portal, and step into the sunlight. Before you is one of the prettiest sights I have ever seen. Everything is green and small and close. It's like stepping back through time. A lot has changed in the last 20 years, but the look and sense of seeing baseball in another era has not.
The first thing you notice is that the Green Monster is not quite as large as it looks on television. The next thing that really strikes you is how small the place is, despite the recent expansions. The other side of the stadium is so close you feel like you could jump across the field to it.
The Red Sox have been shoehorning seats into the park everywhere they can think of; on top of the Green Monster, on the roof, on the roof of the roof, just about anywhere they can fit more people in without radically altering the basic structure of the ballpark.
Be forewarned, Fenway is not a comfortable place to see a game. The seats are still sized for homo sapien circa 1912, which is to say they are very tight. The sections are wide, so that you have to shuffle past many people to get to your seat, and the steps and walkways are narrow. Attending a game here is a contact sport. You will literally rub shoulders with your neighbor, bump into people while walking around and strain your neck to see around support pillars and tall people in front of you. Despite the discomfort, it is a must-see for any baseball fan. There is literally no other ballpark like it, at least not anymore. Yes, I've been to Wrigley, but Fenway is a completely different experience, from it's quirky dimensions to its blue-collar Boston atmosphere. This is one place where history trumps comfort.
In 1982 I took my very first baseball road trip, to Fenway Park, before it was a tourist attraction, when the big green wall was all green and the built-in manual scoreboard was a relatively small feature. There were a few rows of seats on the roof, but the large, glass-enclosed press box behind home plate had yet to be added. The ballpark felt low and old and lovely.
Fenway today feels very crowded, as though the Fire Marshall is about to declare that maximum occupancy has been exceeded. I understand why the changes needed to be made and I'm grateful that they choose to modernize rather than raze. It's still a great place, full of charm and history, but I'm glad I got to see it the way it was, when you could imagine Ted Williams patrolling left field and know that little had changed since those distant days.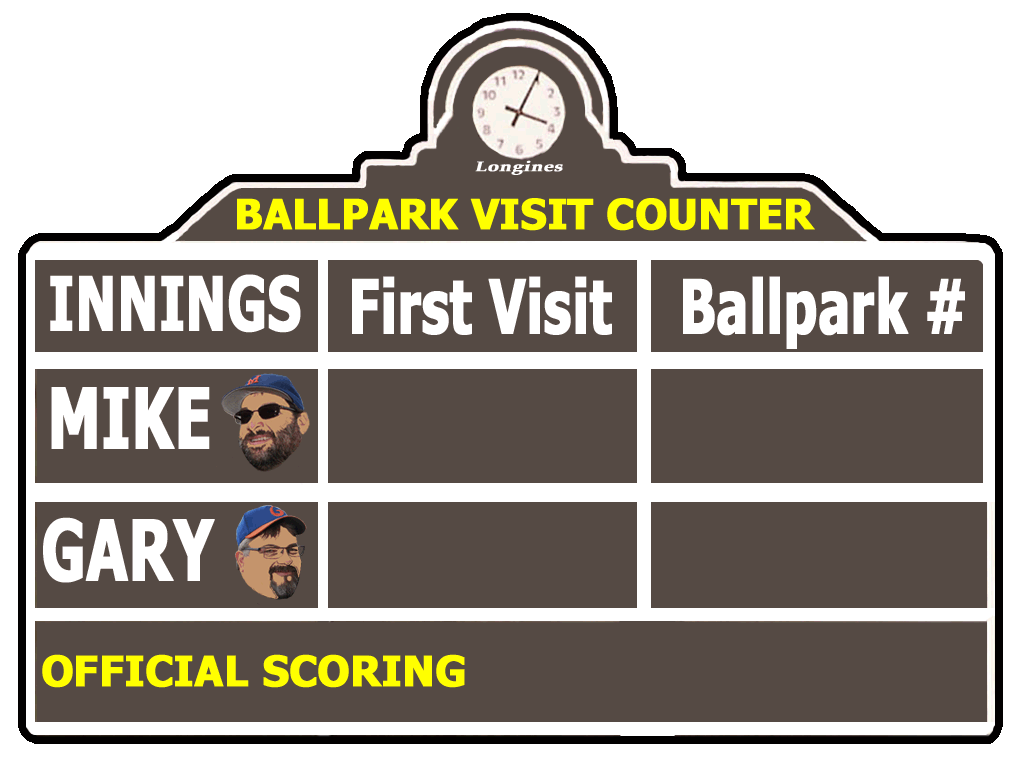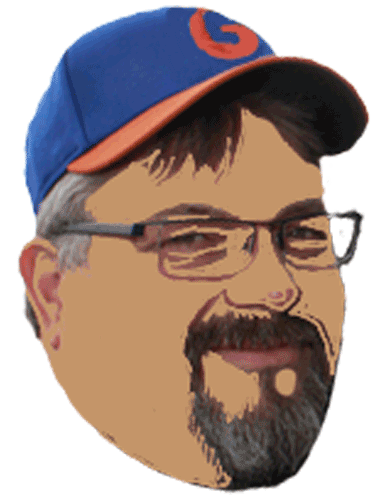 Gary says...
"On my first and only visit to Fenway, Mike and I chose to leave our pillar-obstructed and tight-fitting seats to roam the park. We caught the action of the Sawx-A's game by stopping wherever we could as we orbited the park between innings. It made for a unique and great experience as we ambled up and down various corridors to find different spots to see the game in a park that was built before the Great War. It was an amazing experience!"
This photo is from my 1990 visit to Fenway. The Green Monster was a little less "busy" back then; no Monster Seats, no ads, no extended scoreboard. Note the scoreboard operator sitting on a folding chair watching the teams warm-up. It looks like a simpler time.
Huntington Avenue Grounds
Just a 15 minute walk from Fenway Park, hidden away in a quiet courtyard on the campus of Northeastern University, is the site of Huntington Avenue Grounds, where the Red Sox played before Fenway, and site of the very first World Series. The location of home plate is marked with a faded stone in the shape of home plate and a barely legible inscription. 90-feet away is a statue of Cy Young, looking in for a sign. We were both surprised that a site of such historical significance is so unassuming, almost completely forgotten. It's worth a few minutes just to stop by and stand on the spot where the World Series all began.
June 27, 1999: Frank Thomas has just launched a solo home run off of Red Sox pitcher Brian Rose in the 4th inning. It was the start of a comeback that would see the White Sox overturn a 5-0 deficit on their way to a 7-6 win.