Fleming Stadium
Wilson, NC
During our 2015 Carolina Road Trip, Mike and I visited Fleming Stadium in Wilson, North Carolina. I learned of this great old ballpark from reading Chris Epting's 2009 book Roadside Baseball: The Locations of America's Baseball Landmarks, which lists ballparks by state.
Once upon a time, Fleming Stadium was the home field for the Carolina League's Washington Senators and Minnesota Twins farm teams. The Twins/Senators franchise played as the Wilson Tobs for 10 years, starting in 1957, and then from 1960 until 1968. Other teams that fielded teams here in the Carolina League for a year each include the Orioles, Pirates, and Phillies. All of these affiliations were under the name "Wilson Tobs", who draw their name from the tobacco that was harvested and packed in the town and near the park.
The Carolina Mudcats were the last minor league affiliated team to use this ballpark in 1991 as they waited for their new stadium to be completed in nearby Zebulon, NC. Today, the current iteration of the Wilson Tobs is a member of the Coastal Plain League, a short season collegiate league whose players are housed by local families during the season. The Tobs' mascot, Slugger, is a tobacco worm whose name has a clever double meaning.
Down the left field line you will find the North Carolina Baseball Museum. This single story building honors those past and present MLB and Negro League players from the Tar Heel state. The museum contains vintage baseball cards, photos, books, and other baseball memorabilia, curated by a very friendly and knowledgeable fellow. He let us walk around freely and answered all of our questions despite us being there after the museum had closed.
The field and grandstand have been renovated a number of times since 1939 and the symmetrical dimensions of the outfield measure 332' to the foul poles and 405' to dead center field. The painted metal grandstand stretches from 1st base to 3rd base and has individual seats close to the action with general admission aluminum bleachers above the concourse. The grandstand was in excellent condition and is painted gold and black to support the team's colors.
Even the metal light standards rising above the grandstand were gold in color. With rain being a theme to our road trip, we first ducked into the NC Baseball museum as the high school game being played on the field was ending. After touring the museum, the rains subsided long enough for a walk onto the soaked field to take some hard-to-get photos from the outfield and to take in the ballpark's aura. I think the city really embraces the Tobs and it shows in how they care for this grand old ballpark.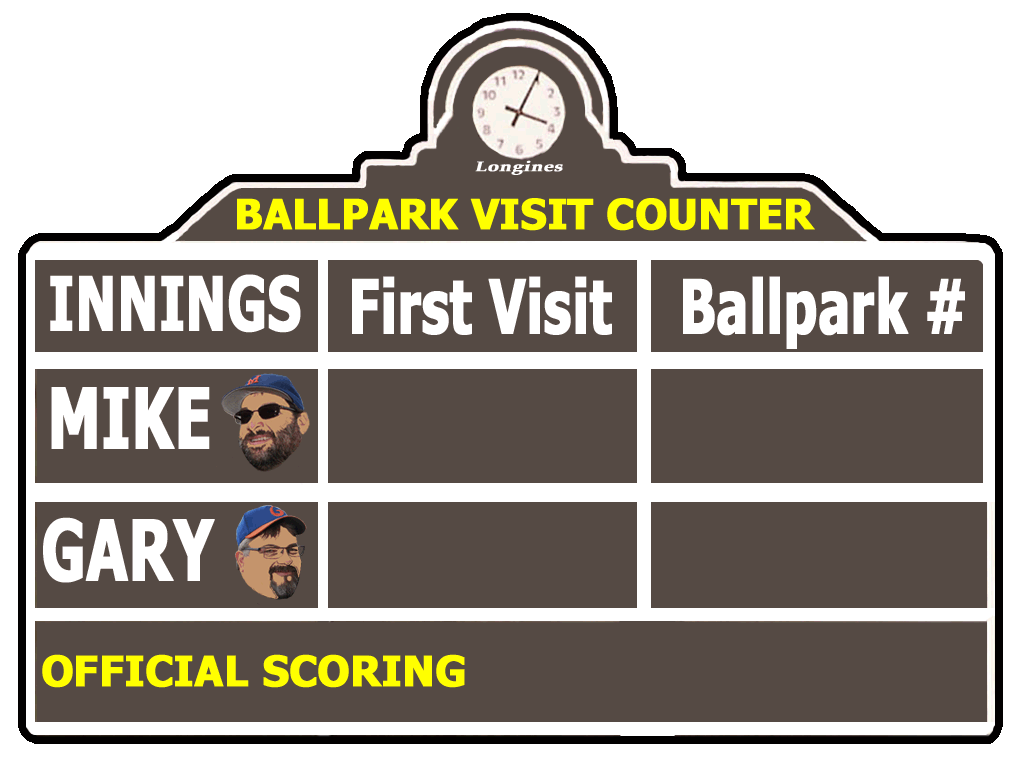 For more about this cool stadium, check out this 2014 video that celebrates Fleming Stadium's 75 anniversary.
Click HERE