Greer Stadium
Nashville, TN
Greer Stadium was the home of the Nashville Sounds of the Pacific Coast League. My visit to Greer Stadium was an interesting one. Gary and I had seen the Rickwood Classic in Birmingham that afternoon and we'd driven straight through to Nashville, so we were a little tired. The parking lots were full so we had to park way far from the stadium in a warehouse parking lot. When we finally got inside, we found the stadium packed, but few people in the seats. Turns out it was dollar beer night and the aisles were jammed with college age kids. Their system was, stand in line, buy the maximum two beers, then drink them while standing on line waiting for two more. I think half of the people in the ballpark that night didn't see a single pitch.
Anyway, the ballpark. Greer was a nice facility, nestled into the side of a hill, so it didn't look like anything as you approached from the outside. The lights were the only giveaway. Inside it felt like it was built in 1978, which it was. There was sort of a friendly run-down atmosphere, like a beach house you rent for the week; worn on the edges, but comfortable. The main eye-catcher was the famous guitar-shaped scoreboard in left center field. It dominated the ballpark.
I enjoyed my visit to Greer. It was certainly nothing special, but it had a good feeling about it and a lively atmosphere, although dollar beer night may have had something to do with that. Of course, I wasn't too pleased to find a deep, long key scratch across the hood of my car when we left. For the seven more years that I owned that car you could still see the scratch under the touch-up paint, my own personal souvenir of Greer Stadium.
I took off half a hot dog for the auto vandalism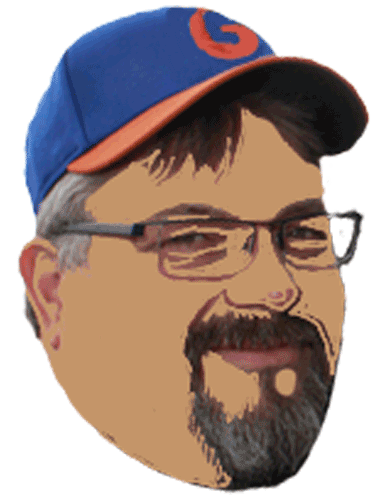 Gary says...
"My fondest memory was of the coolest original scoreboard. It was easily the most imaginative of any I had seen to date, especially the inning score running down the neck of the guitar:"