Guaranteed Rate Field




Chicago, IL
The new Comiskey Park, now Guaranteed Rate Field, opened in 1991 with nearly everything stacked against it. First, it was replacing one of the last of the beloved, classic ballparks, the original Comiskey Park. Second, it had to share the city with one of the only remaining classic ballparks, Wrigley Field. And then the hammer blow came one year later when Camden Yards opened in Baltimore, universally hailed as the vanguard for the next generation of urban, intimate, retro ballparks.
And there stood the White Sox new stadium, with its gigantic upper deck that reached to the heavens, steep enough to give you vertigo, pushed even higher by three suite levels for corporate client, its symmetrical dimensions, and a location in a sea of parking lots next to the Dan Ryan Expressway. A complete absence of character in the design didn't help.
To be fair, the White Sox have done much to improve their stadium, lopping eight rows off the top of the upper deck and adding a stylish roof that really gives it a nice look. It's still a whopping big stadium compared to most that have followed, but it feels more like a ballpark now than a stadium.
The location, while lacking the charm of Wrigleyville, is a heck of a lot more convenient to visit than the Friendly Confines. Plentiful parking, along with easy highway and train access make a visit to GRF simple. Another missed opportunity, however, was failing to orient the field to the Northeast, like its predecessor. This would have provided a stunning view of downtown Chicago over the left-centerfield fence. Instead, we have a view of a nondescript residential and light industrial neighborhood.
And now for my big complaint. When you buy an upper deck ticket to GRF, you are not permitted on the lower level. This is a first for me in all my travels. No access. Period. I think this is awful, especially because the amenities in the upper deck, frankly, stink. The food choices are rudimentary, with no view of the field while you stand on line. However, the steep pitch of the stands gave us a lovely view of the BBQ smokers, ice cream stands, standing room bars and various other culinary delights available to lower-level patrons on the outfield concourse.
They did a nice job on the concourses by engulfing visitors in White Sox history with photos and murals depicting their long and rich history. The exploding scoreboard, while a modern, electronic version of the original from next door, is still a delight and I was glad for an early home run that it set it off, something I didn't get to see when I visited the old ballpark.
I understand that people holding upper-deck tickets should not sit in the lower level, but to deny them access to ALL of the amenities that the ballpark has to offer because they would not or could not pay a premium price is to divide the patrons into two classes, to discriminate against people in the "cheap seats", as though we are not good enough to eat your BBQ or enjoy a cocktail while standing by the outfield rail. For the first time ever, I am taking off a full hot dog from my rating for this discriminatory policy. Shame on you, White Sox, and your Unfriendly Confines.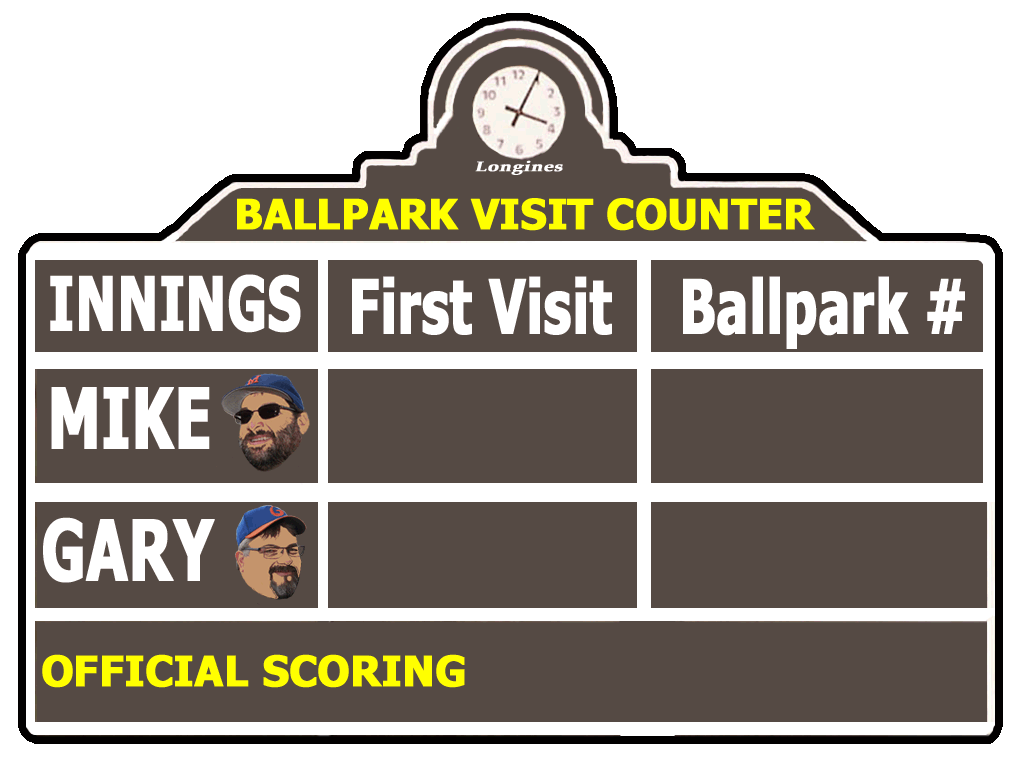 In 1990, I visited old Comiskey Park and watched the White Sox score 9 runs in a 4-hour, 10-9 loss to the Texas Rangers. Somehow, despite scoring 9 runs, the Sox did not hit a home run and I did not get to see the scoreboard explode. Thankfully, I didn't have to wait long this time as Jose Abreu launched a 1st inning homer into the left-centerfield bleachers and Gary captured the result on video.