League Park




Cleveland, OH
The first League Park was built out of wood in 1891 and was home to the Cleveland Spiders of the National League. Cy Young threw the first pitch here for the Arachnids. This original ballpark occupied the site through the 1909 season, when it made way for a new stadium that was more reflective of its time. Just as many cities already had, or were about to do, Cleveland opened a concrete and steel ballpark for its American League franchise, then known as the Cleveland Naps, for the 1910 season.
League Park was small, holding only 22,500 fans, and stood to the east of downtown in a residential neighborhood. In 1931, Cleveland opened Municipal Stadium, a sprawling multi-purpose venue that could accommodate baseball. The Cleveland Indians split time between the facilities until 1947, playing at intimate League Park on weekdays, and at the larger Municipal Stadium for bigger weekend draws.
Babe Ruth would hit his 500th home run at League Park as he and many left-handed hitters would be enticed to clear the 40' wall just 290' away in right. The distances left-center (415') and the even more remote deep-center field fence (460') would provide challenges for everyone else. League Park was definitely built in another time as aerial photos show a ballpark nestled into the neighborhood with no apparent place to park a car.
The Cleveland Buckeyes of the Negro American League played there from 1943–1948 and then again in 1950. Much of League Park was torn down in 1951, but a few structures would remain standing over the years. When Mike visited in 1993, these "ruins" were derelict, with the ticket office standing, but boarded up and a portion of the right field stands crumbling. By the time Gary & Mike visited together in 2018, a complete rebirth had taken place on the site.
Today, League Park is a public park; complete with a turfed baseball field and a high right field fence that protects passing pedestrians, vehicles, and the buildings across the street from certain peril. The original ticket house and grandstand bleacher wall running along East 66th Street have been restored, in addition to a Cleveland area baseball museum. We were very impressed with how this ballpark has been refurbished and combined the remaining buildings with the original footprint of the ball field. A new generation of ballplayers can now throw from the same spot where Cy Young pitched and stand in the same batter's box as Babe Ruth.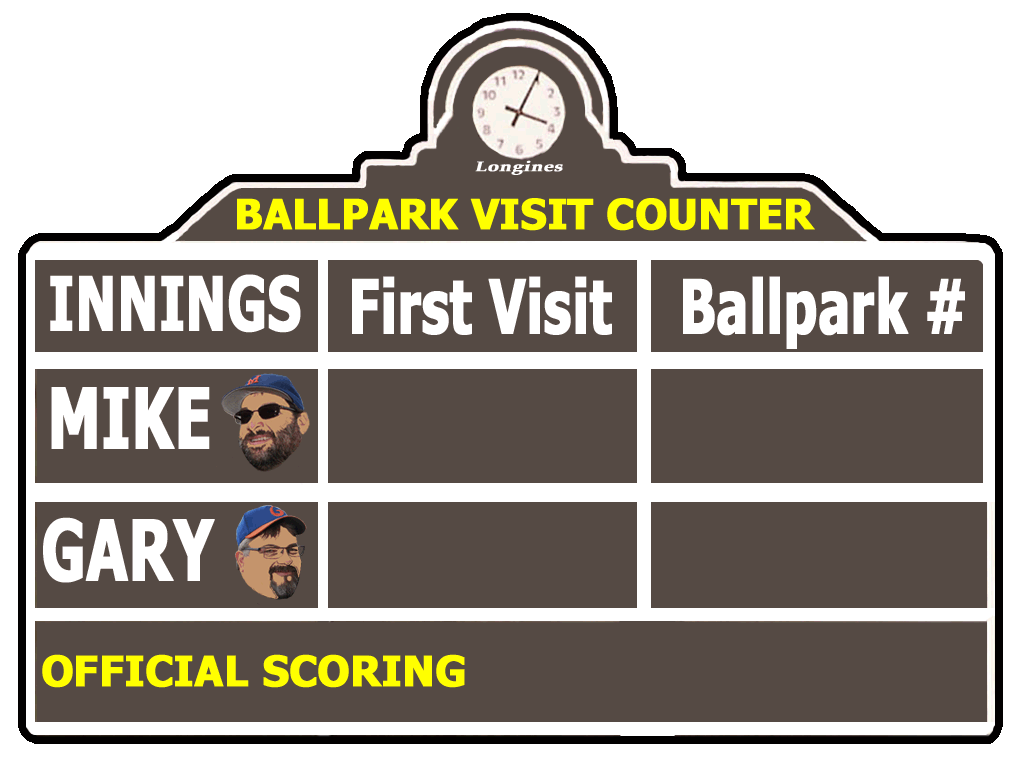 In a Reverse Stadium Update, the photos below are what the site looked like in 1993, before it was turned into the great community baseball field it is today.