NelsonCorp Field
Clinton, IA
NelsonCorp Field is the home of the Clinton Lumberkings of the Prospect League. I visited this ballpark so long ago that it was then called Riverview Stadium and the Lumberkings were the Class A affiliate of the Montreal Expos. Riverview Stadium was an interesting name, seeing as how you can't see the river. Possibly you can from the roof. In either case, it's near the river and that's good enough for me. Someone later told me that you could see the river when it was built in 1937, but the construction of levees to control flooding put an end to that, and presumably the flooding, which is a good thing.
The first thing you notice upon approaching from the outside is the beautiful art-deco embellishments, especially rising above the area behind home plate. The exterior is painted in a bright, cheerful cream with dark red accents. A nice look for such a small, local ballpark. This great little park really captures the feeling of small town baseball in middle America. There is evidence of the Mississippi in the form of a riverboat, which can be seen beyond left center field. The ballpark appears to be in immaculate condition, both inside and out. Fresh paint was everywhere and it was clean.
On the day of my visit, the ballpark was hosting a high school game between local rivals. The park was buzzing with dozens of fans. This is a great old ballpark, simplicity itself. A covered grandstand sweeps from 1st base to 3rd base. Most of the seating is benches, some with backs, some without. The stands are so close to the field, you can hear the first baseman breathing.
This little gem looks like it could go on hosting collegiate summer league baseball for another 60+ years with no problems at all. I have been told that it underwent major renovations in 2006, four years after these photos were taken, and that it was done tastefully, modernizing the facilities without destroying the classic look and feel.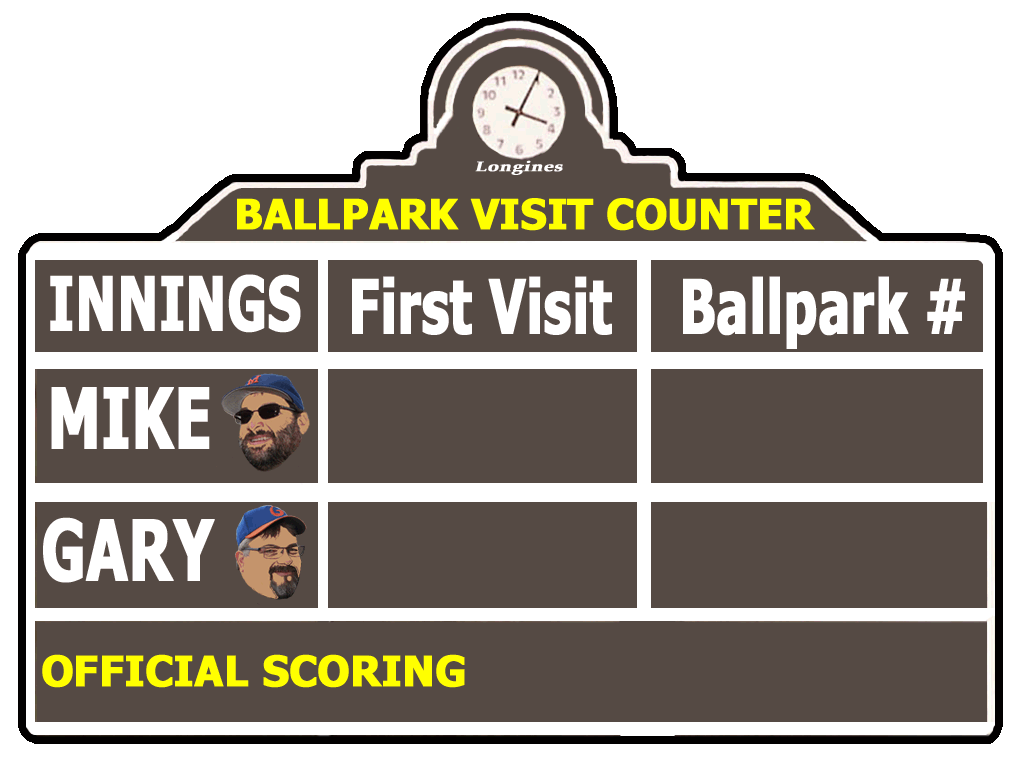 Clinton is doing major renovations to improve the playing surface and locker room facilities for the players. Quite a bit of stuff is being torn up, but the stadium itself will receive very little change. By the way, the reason you can't see the river very well is because of a flood protection dike that was built after the Mississippi flood of 1965. I grew up in the area and I miss the view along the whole Riverfront Park which stretches 12 blocks to the south of the stadium.
- Howard, Clinton, Iowa (November, 2005)