Vet's Field (officially Veterans Memorial Field) was the home of the Altoona Rail Kings of the Heartland League. The Rail Kings are gone. The Heartland League is gone, but Vet's Field remains. I can find no record of when it was built, so if anyone knows, please let us know.
The place was locked up and I was in the process of climbing onto the roof of my car to get some shots over the chain link fence, when a car pulled up. Fearing some local ordinance, forbidding people from standing on car roofs, I leapt to the ground. Turns out is was the head groundskeeper, who was kind enough to let me in to take photographs. He told me that they still play over 200 games a year on the field between high school, semi-pro, and amateur ball. He also said that some football games are played there, so the departure of the Rail Kings actually made his job easier.
There may be a new team in town (the Altoona Curve) and a shiny new AA ballpark (Peoples Natural Gas Field), but Vet's Field survives and thrives in the railroading town of Altoona. My first visit to Vet's was in 1998 and, following old signs still posted around town, I was able to negotiate a maze of side streets to find Vet's, sandwiched between a mosque, a set of railroad tracks and some nice old houses.
It's a nice little ballpark, perfect for independent ball in central Pennsylvania before the big boys (AA) came to town. I would like to have seen a game there, but alas...
Gary and I stopped by in 2016 and found the ballpark still crisply painted, well-maintained and looking even better than it had 19 years earlier, which was really nice to see. This page features photos from both visits and the sharp-eyed can spot Gary TWICE lurking in the background.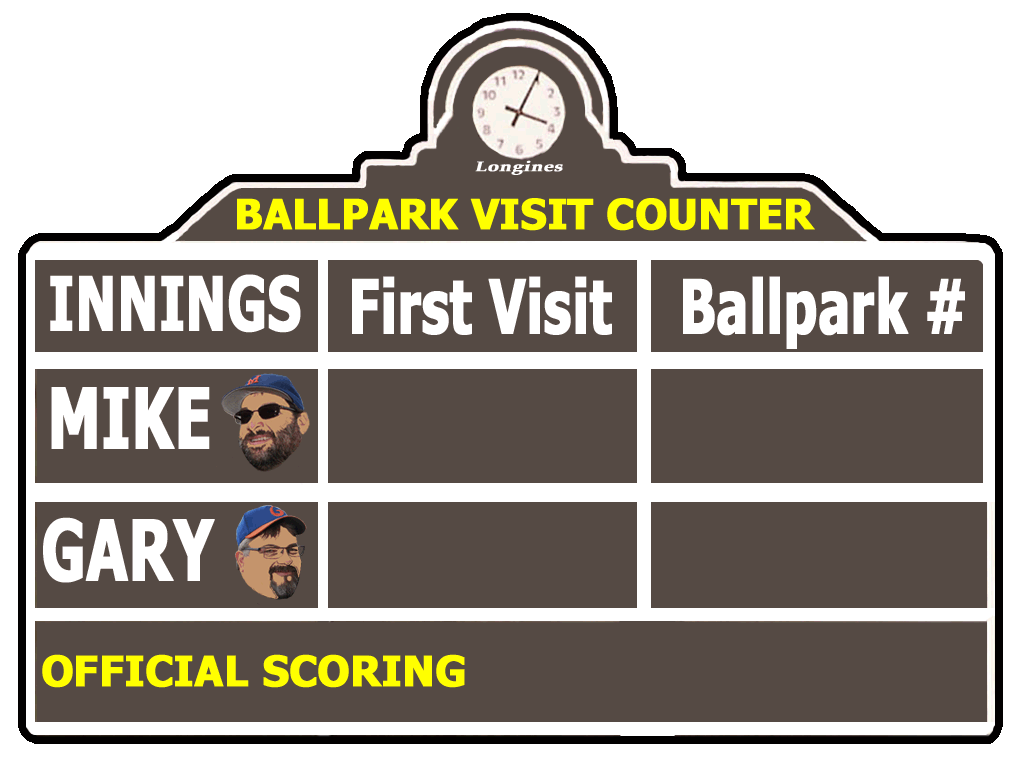 Hello! I am just a "baseball mom" who like you both enjoy a warm summer evening watching our son's play baseball! Nothing is simpler or better. I stumbled upon your website and thought I would give you an update on your very flattering and appreciative comments on Vet's Field in Altoona that you visited around 1999. The field has been getting some attention these past couple of years and it is really starting to shine and sparkle! It received a flagpole make over since the existing flagpole was rust from top to bottom. Two Bishop Guilfoyle high school baseball players while honoring the flag during the National Anthem prior to their baseball season noticed the disarray of the flagpole and decided to do something about it. They both had family that served in the military and decided that the look of the rusted flagpole and tattered flag was disrespectful of veterans. They sent letters and asked for donations towards restoring the flagpole and were humbled by the outpouring of monies and time donated to bring the flagpole back to life. Needless to say, the restored flagpole is stunning and received a brand new flag. The amount of donations exceeded the project and the boys wanted to continue to revitalize the ballpark. So, they asked the Blair County Recreational Center if they could seek estimates to resurface the press box and purchase a new Vet's Field sign. Once again, the construction and sign company donated time and material and we believe the next phase will be ready for their 2022 Spring High School baseball season that starts next Tuesday 3/29/2022 - weather permitting:(. It's funny that you posted that anywhere in the summer one can travel and find a baseball game. That is us---even after our boys summer baseball season, vacation always consisted of a minor league baseball game! And now our oldest is phasing out of baseball and understands our comment of "one day this will be all over and you will miss playing". We hope we have instilled a love for the game not only in playing but in watching that they carry forward with their families. Thank you for sharing your stories and pictures of the ball fields you visited over the years! Take care and never tire of the words---"Play Ball"!!
- Kathleen, Altoona, PA