Sims Legion Park
Gastonia, NC
Sims Legion Park was the home of the Gastonia Grizzlies of the collegiate Coastal Plain League, as well as high school and American Legion teams. During our Carolina road trip, Gastonia was a stop along I-85 heading from east to west through North Carolina. Sims Legion fits the mold of many small minor league ballparks built in the 1950s. Uncovered bleachers that extend down each baseline are a later 1970s addition to the original grandstand with a roof that covers the seats behind home plate. A protective screen stretches the entire length of the red brick and mortar grandstand, which has a press box perched on its roof, three stories above the field. Each dugout sits apart and away from the seating areas like two islands.
The ballpark's other notable feature is the shrubbery on the berm just past the center field fence that spells out "Gastonia" to remind fans where they are if they've spent too much time in the Beer Garden. This berm that wraps beyond around the outfield wall is at the base of a second wall of advertising. The lone 1970s era scoreboard recalls a time before JumboTrons, Diamond Vision and other video boards of today. The James "Slug" Watson Concourse is an area outside of the grandstand, but within the fenced confines of the stadium grounds, that serves as the concession, souvenir and smoking area.
As Mike and I didn't get to catch a ballgame at Sims Legion, we missed out on clever promotional events like Grandma's Beauty Pageant and A Salute to Underwear in this 4,000 seat venue, but we're sure the locals enjoy this low-cost alternative to a nearby Charlotte Knights game at their spiffy stadium just down the road apiece.
Since 2002, the Gastonia Grizzlies routinely have set league-wide records for attendance. For the better part of 30 years, Sims Legion was home to a number of South Atlantic League teams before the Grizzlies arrived, but that may come to an end soon. The city of Gastonia is breaking ground for a new downtown stadium complex in October 2019 and the Grizzlies ownership is interested in becoming its primary resident once the ballpark finished. If that happens, this Sims Legion Park may still be home to other levels of baseball as well as all the ghosts of ballplayers who passed through here.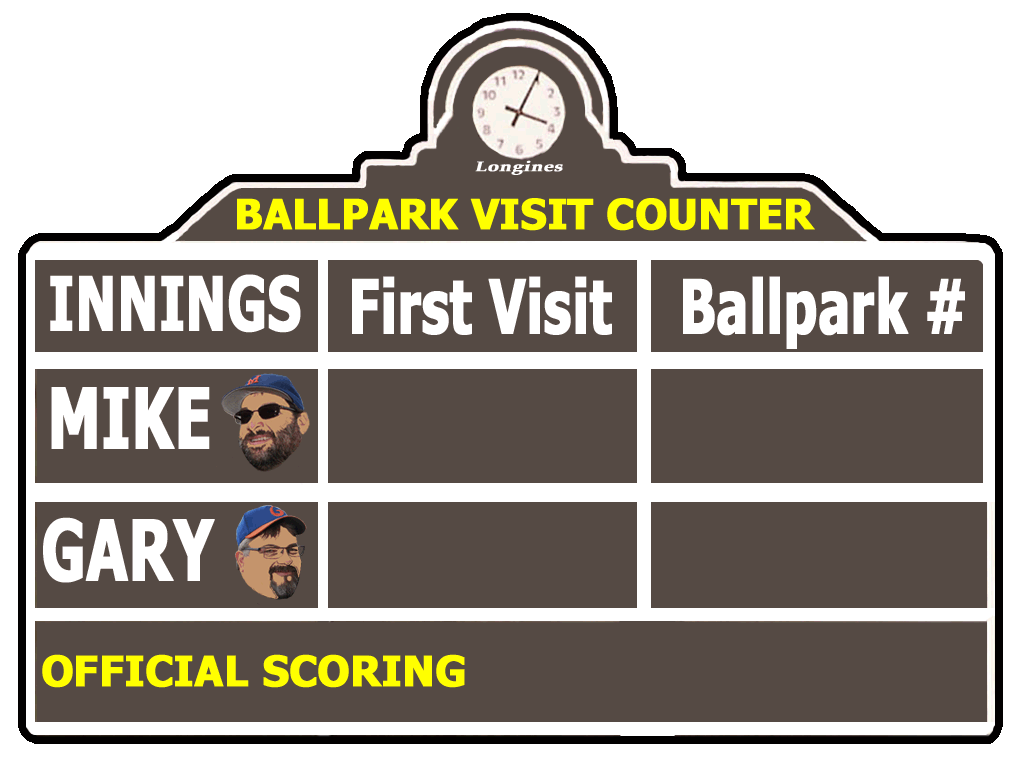 Mike says...
"It's a nice little ballpark, but I was surprised by the HUGE amount of foul territory. The field, in relation to the seats, is practically in the next town!"